This Post May Contain Affiliate Links. Please Read Our Disclosure Policy here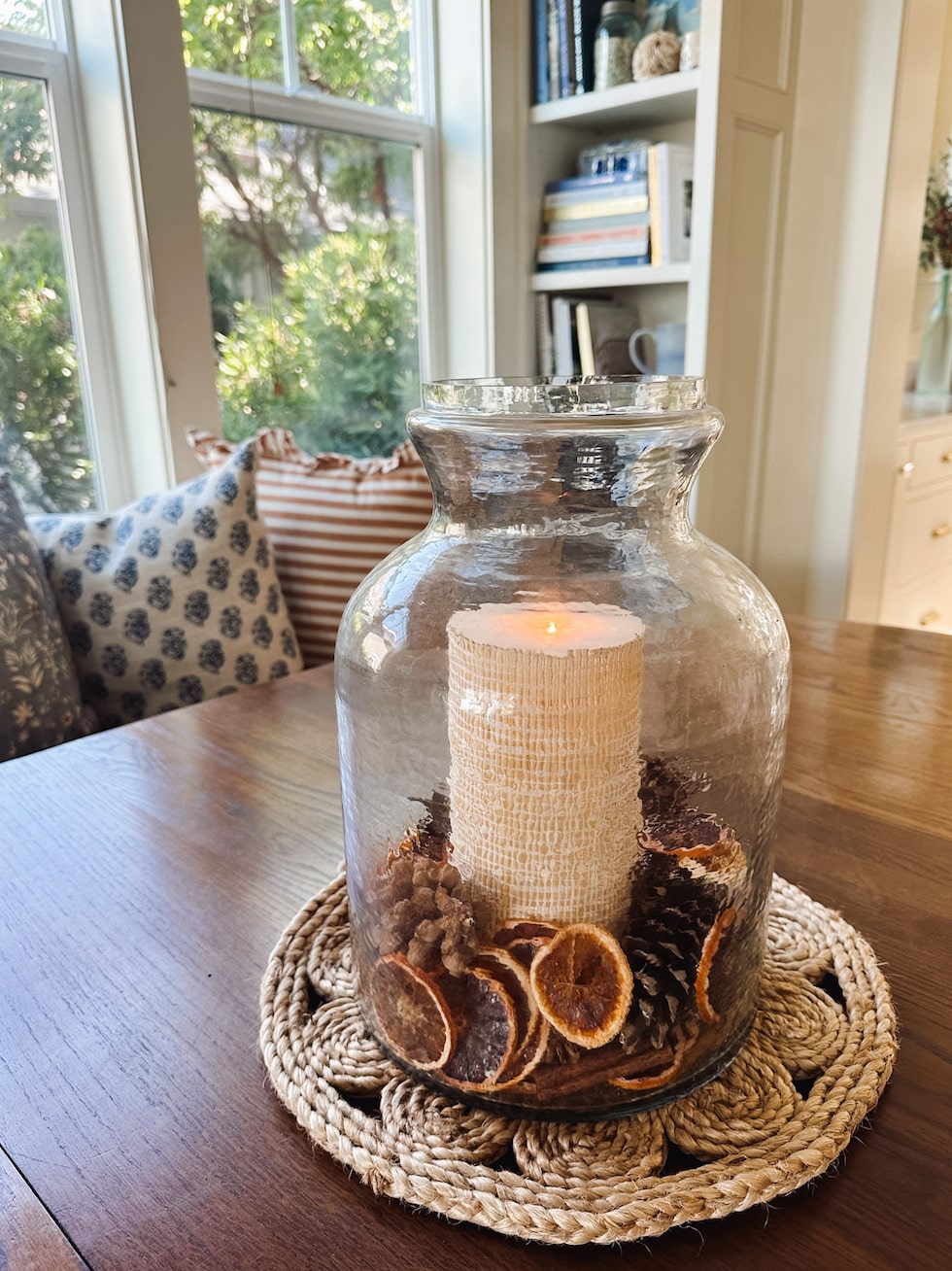 It's time to think about fall nesting and decorating, so let's make a fall-inspired hurricane vase! The other day I got inspired when I found one of my hurricane vases.
Glass hurricane vases come in a variety of sizes, shapes and colors. I've had this one for years but now that we're getting settled in after our renovation, I am excited to decorate for fall!
This was so simple to put together but immediately inspired me for the coziness of autumn.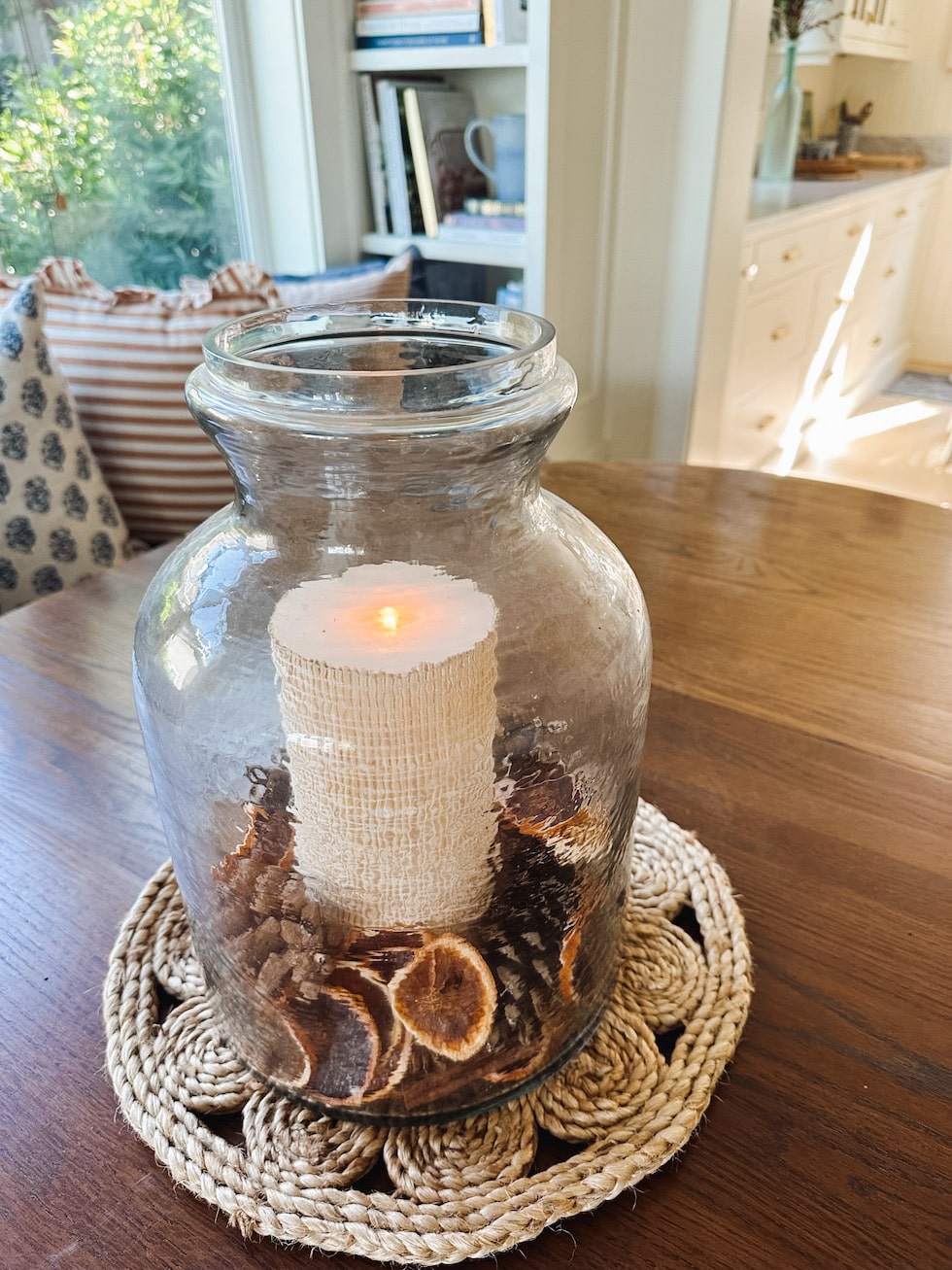 Here is how to make a fall-inspired hurricane vase:
What I used:
Dried oranges (I got mine dried and ready to go, but you can also dry them yourself!)
You can also get creative and make it your own variation! Try a colorful candle, different fillers (rocks, wheat, shells, fall foliage, etc)
Another similar concept: make a seasonal display lantern (see how I've decorated mine in every season here)!
Speaking of decorating for the seasons, I also used my dried oranges last Christmas! See how in this post: How to Make Christmas Garland Look Extra Full and Festive | And 25 Simple Ideas to Try

13 Simple Ways to Make Your Home Feel Like Fall
Simple Fall Gatherings and Decorating Ideas
Cozy Throw Blankets for Fall and Winter