Want to optimize your corner space with a personal touch? Check out one of these chic DIY Corner TV Stand Ideas and make your room stand out!
When it comes to arranging your living room, a TV stand often holds a prominent place. However, finding the perfect fit, especially for corners, can be a bit of a challenge. So why not craft one yourself? These DIY Corner TV Stand Ideas will help you out.
Check out the best TV stand ideas here
---
DIY Corner TV Stand Ideas
1. DIY Corner TV Stand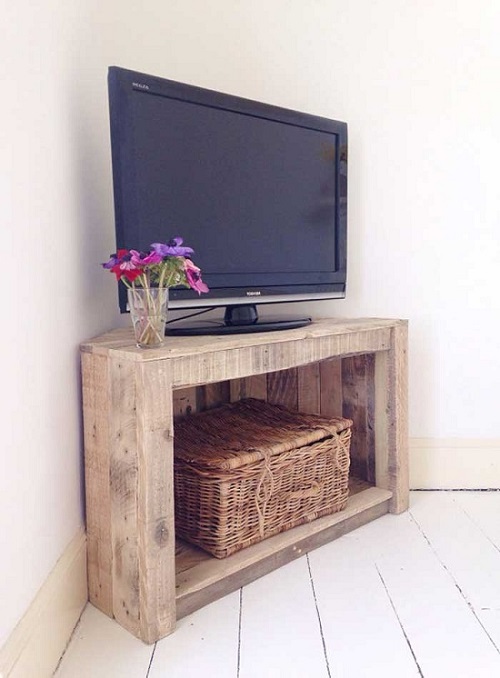 This TV stand is made using 100% reclaimed wood to optimize the corner space. The dimensions are 80cm (w) x 45cm (d) x 50cm (h).
2. Corner Media Center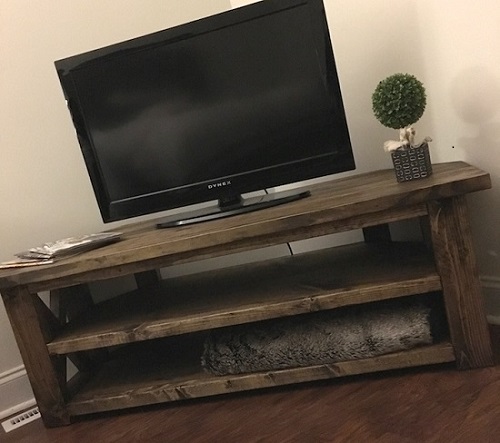 This easy plan requires you to have pieces of kiln-dried lumber. All the steps are here.
3. DIY Corner TV Display Easel on Wheels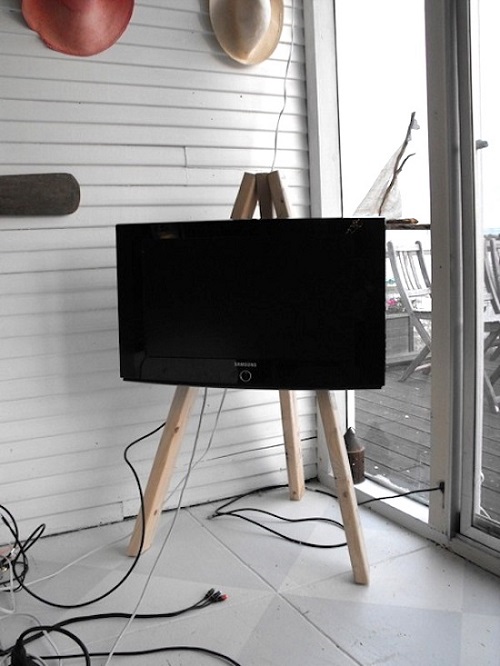 The easel stand is a perfect way to complement a flat-screen TV. Plus, it features neat lines and angular cuts that make the space more modern. Find complete instructions here.
4. Tall Corner Media Console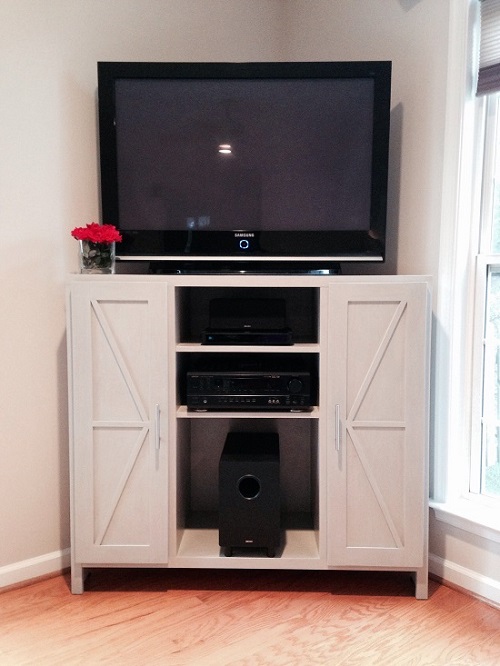 If the typical tall console look seems too bulky for your taste, consider offsetting its rawness with barn doors on either side. They make for a sophisticated and rustic look that is sure to grab attention. Here's the DIY.
5. Simple Corner TV Stand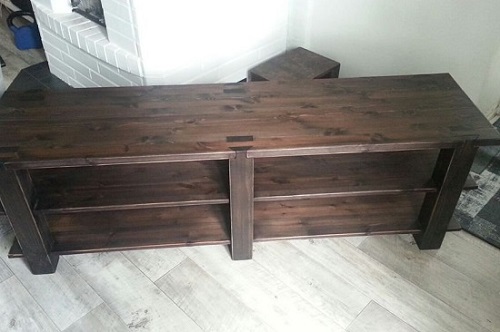 Instead of purchasing a corner Tv stand, build an elegant one on your own with stained wood. The instructions are here.
6. Live Edge Corner TV Stand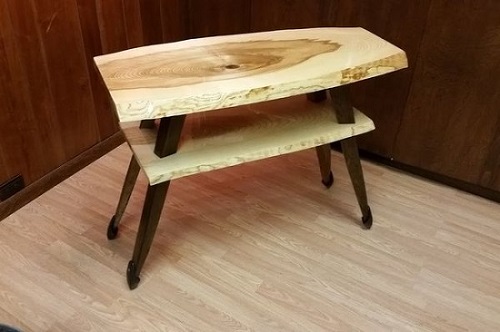 For the ultimate country touch, consider this live edge wood TV stand idea. Its two-tiered structure makes it great for the children's bedroom as well.
7. DIY Farmhouse Style Corner TV Stand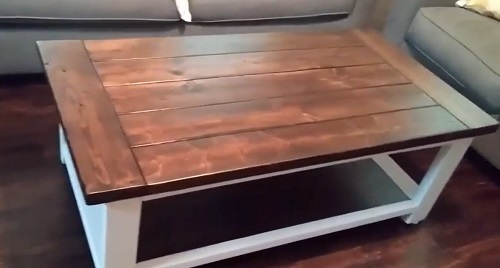 Nothing like stained wood to beat the monotony of an urban-style living room. Get more details in this video.
8. DIY Corner TV Stand
Made from Ikea futon shelves and a wooden plank, this DIY shows how rustic and contemporary design elements can come together to create a functional TV shelf.
9. Floating Corner TV Stand!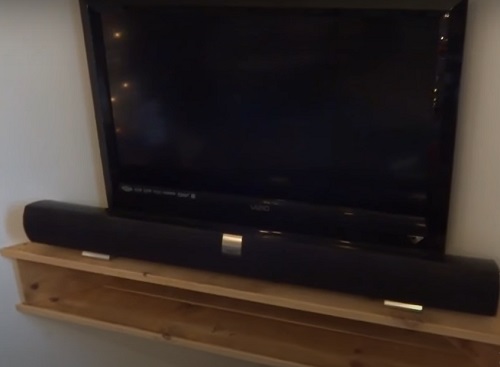 This tiny entertainment unit DIY enhances the living room arrangement and doesn't tower awkwardly amid the couches.
10. Homemade Corner TV Stand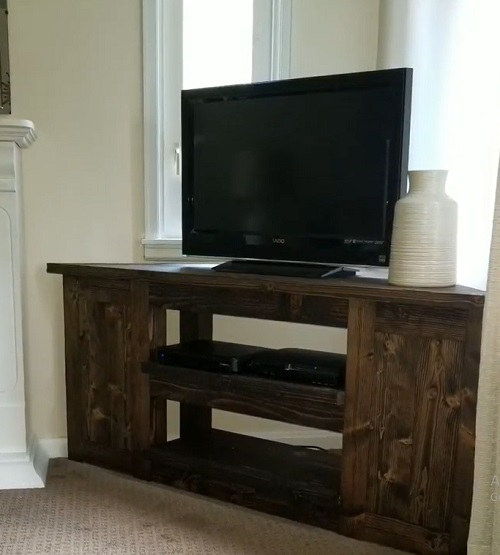 Made from old pieces of wood, this timeless rustic TV stand is an excellent focal point for a living room. Get the step-by-step instructions here.
11. Easy Corner Tv Stand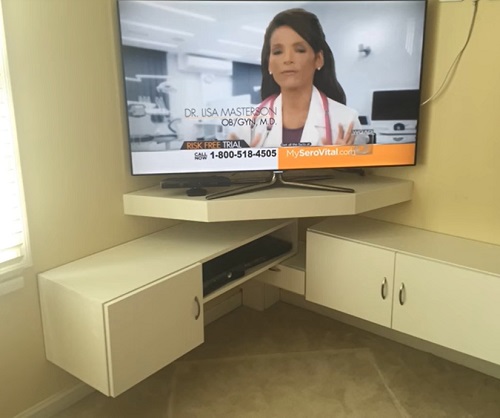 This DIY TV stand is perfect for less-spacious apartments. It's an easy way to empty up floor space while adding a stylish touch to the corner.
12. Corner Shelf TV Stand
Super sturdy and minimal, this simple wooden shelf doubles as a corner TV stand. Watch the DIY in this video.
13. Open-End Structure TV Stand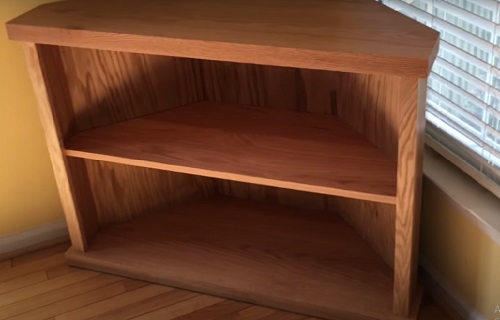 This corner TV stand idea uses simple woodworking skills and features an open-end structure, thereby maximizing storage space.
14. DIY Luxurious Corner TV Stand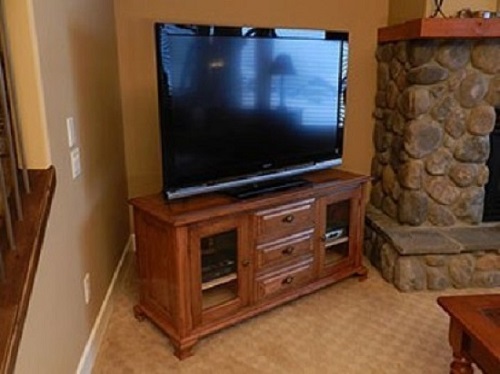 Created from cherry wood, this beautifully stained TV stand brings a nice warm texture to the space. Here's the DIY.
15. Plywood Corner Media Console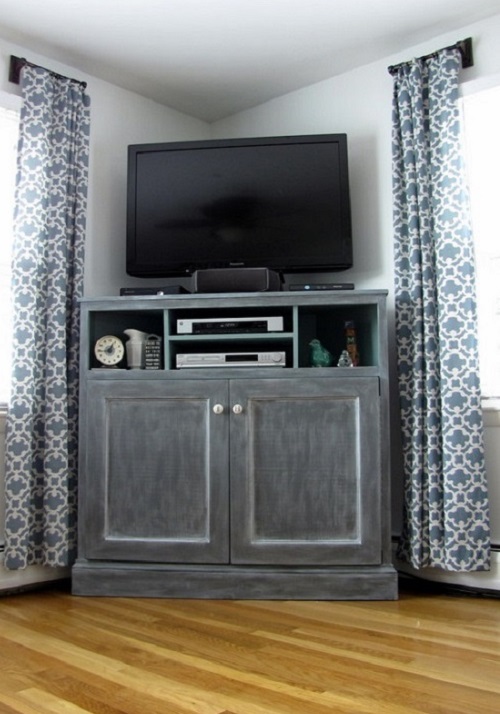 Equipped with plenty of storage space, this tall corner media console is easy to construct with a few tools and supplies. Go through this article for more info.
16. Platform Corner TV Stand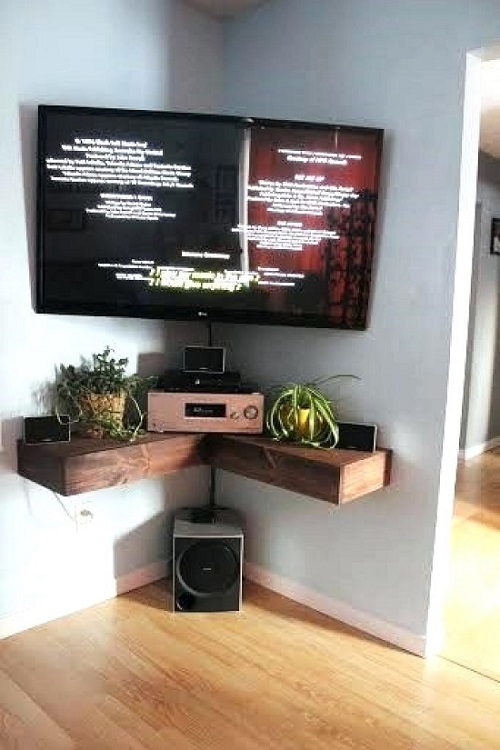 Did your Tv & surround setup look hideous? If the answer is yes, this DIY project is just right for you!
17. Modern Corner TV Stand Out of Pallets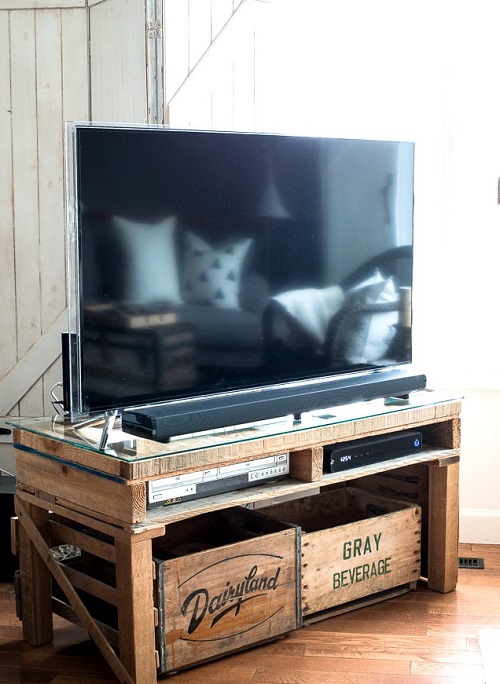 Complement your modern TV with this stained wooden stand that exudes a rough utilitarian look. Find complete instructions here.
18. Compact TV Stand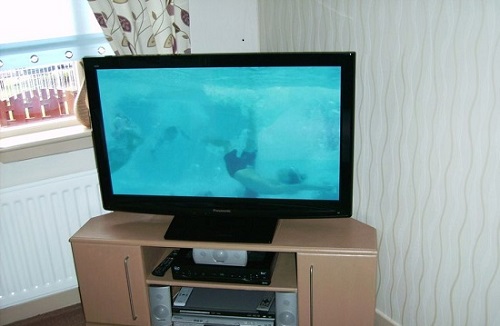 If you want a compact corner stand that can hold your home theatre and Tv, consider this project that requires basic woodworking skills.
19. Entertainment Corner TV Stand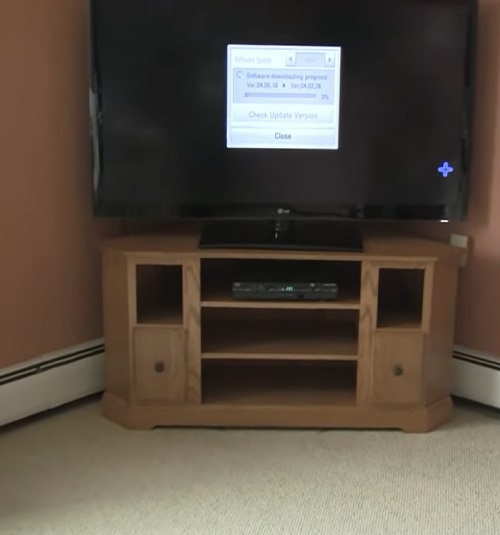 This video tutorial describes all the steps that are required to build this commercial-looking TV stand at home.
20. Alder Wood Corner TV Stand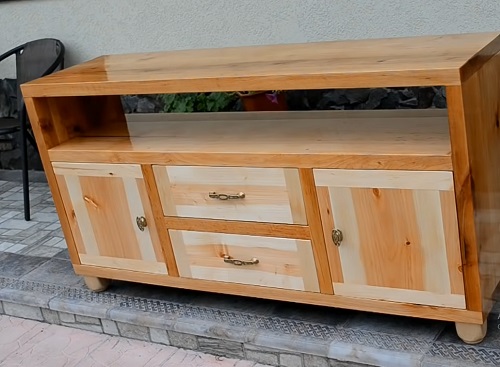 Show off your carpentry skills by constructing this cheap yet elegant corner Tv stand. Watch this video for the instructions.
21. Custom Corner TV Stand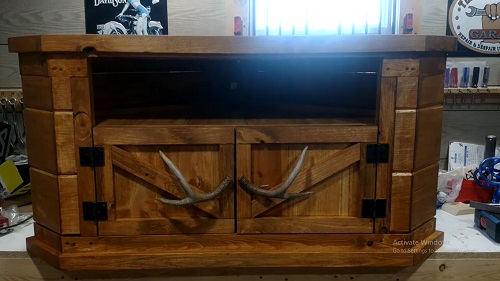 This visual tutorial will not exactly show you how this TV stand was made, but you'll get a design and an idea of how to make one.
22. Corner TV Stand Table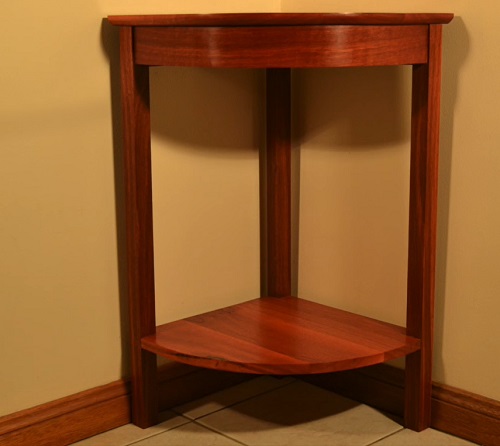 Another one of the great DIY Corner TV Stand Ideas that are suitable for super compact homes. The DIY is here.
23. Wooden Corner TV Stand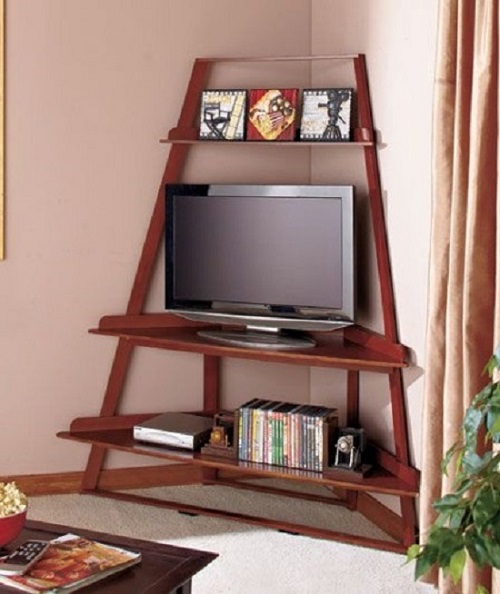 Constructed out of wood, this triangular unit has an open display that lets you store books, DVD cases, and entertainment accessories.
24. Reclaimed Wood Corner TV Stand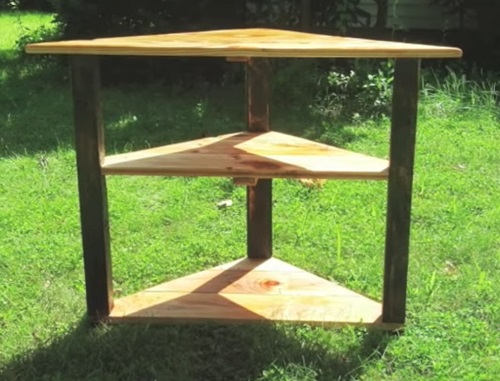 Use reclaimed wood to design this rustic TV stand for your home. Hop to this video tutorial for building instructions.
25. Wall-Mounted Corner TV Stand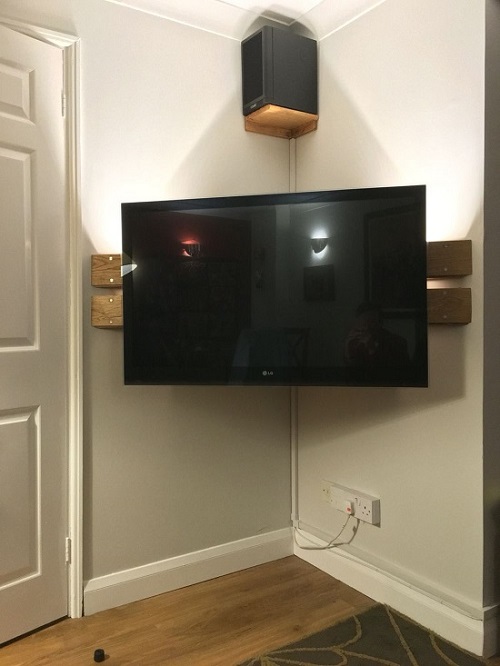 Grab two wooden planks, fix them on the wall using nails or screws, and your minimalistic corner Tv stand is ready.
26. Tripod TV Stand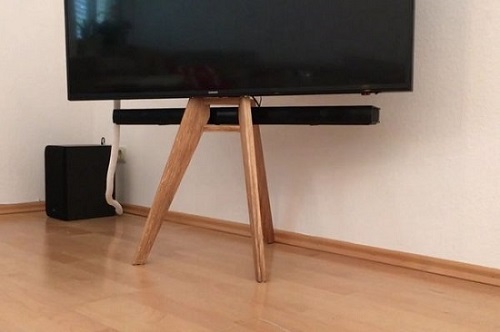 A movable TV stand that looks like a tripod with a painting canvas is sure to stand out in the living room. Find details here.
27. Suitcase TV Stand Idea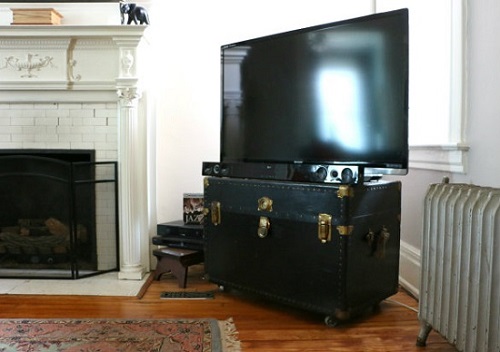 Don't have a budget for a full-blown vintage home makeover project? No worries. Here's a nice DIY in which the DIYer converts an old suitcase with castor wheels into a portable TV stand.
Read the best floating nightstand ideas here