This Post May Contain Affiliate Links. Please Read Our Disclosure Policy here
It's that time of year when we start thinking about decorating our home for Christmas! Today I thought I would share my top 3 Christmas decorating items that we use every year in our home. I also have a holiday decorating secret to share with you!
I'm a fan of SIMPLE but still festive decor in my home for the holidays. I also prefer to be able to decorate early enough that I can just enjoy the reason for the season and focus on people rather than my house. But if I put too much stuff out, I'm overwhelmed by Christmas so I focus on my TOP 3!
Today I'm sharing my top 3 Christmas decorating items that I love to use. These are the pieces that I start with because even if I chose to not do any more, my home would feel festive and welcoming.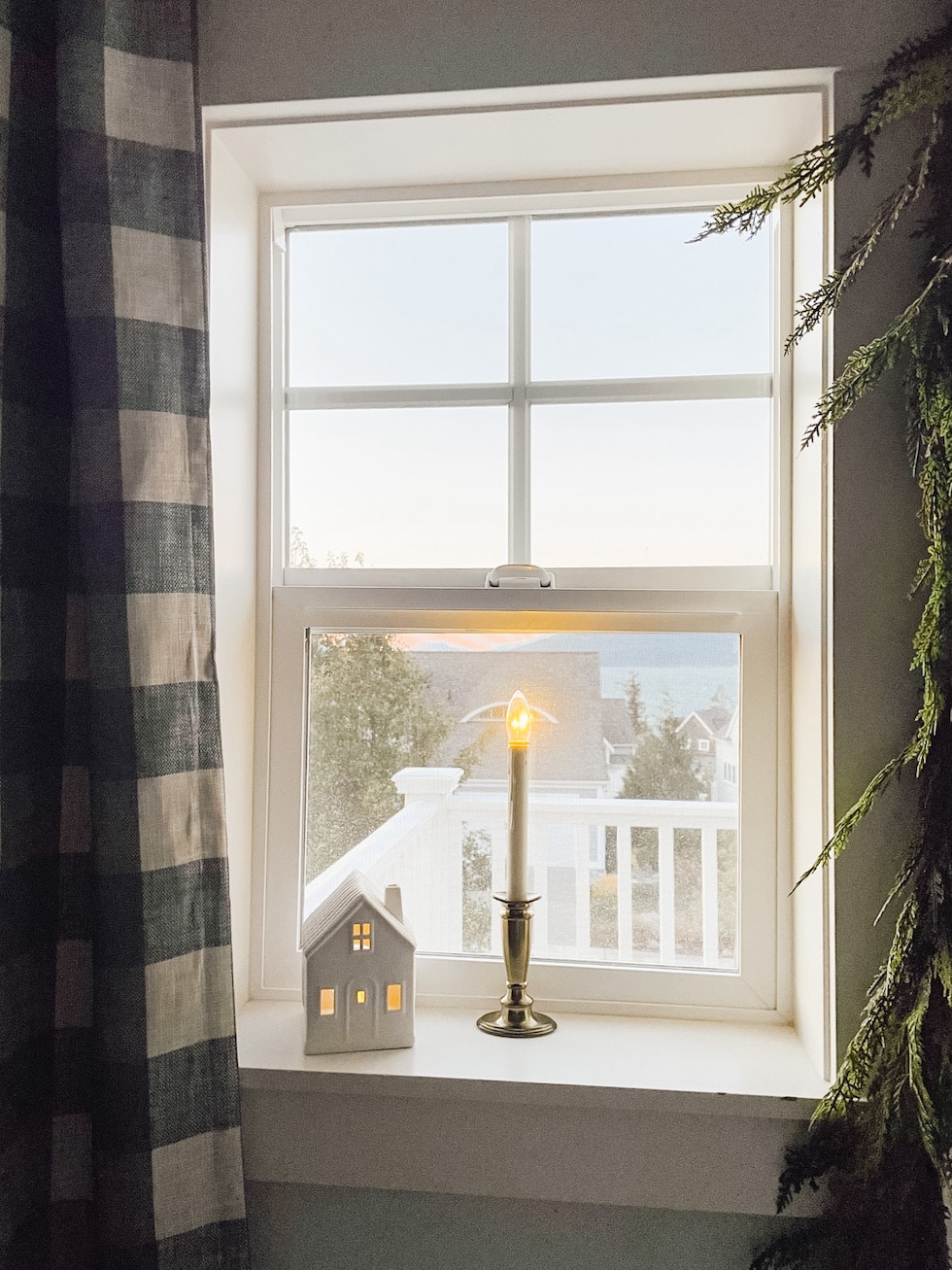 1. Battery Operated Window Candles
I always begin the season with our window candles. They are already up at our house and every evening we comment on how happy they make us! We absolutely love them, no other window candles compare. This brand has really neat features that make them special, so I definitely recommend them. I've bought them for members of our family, too!
---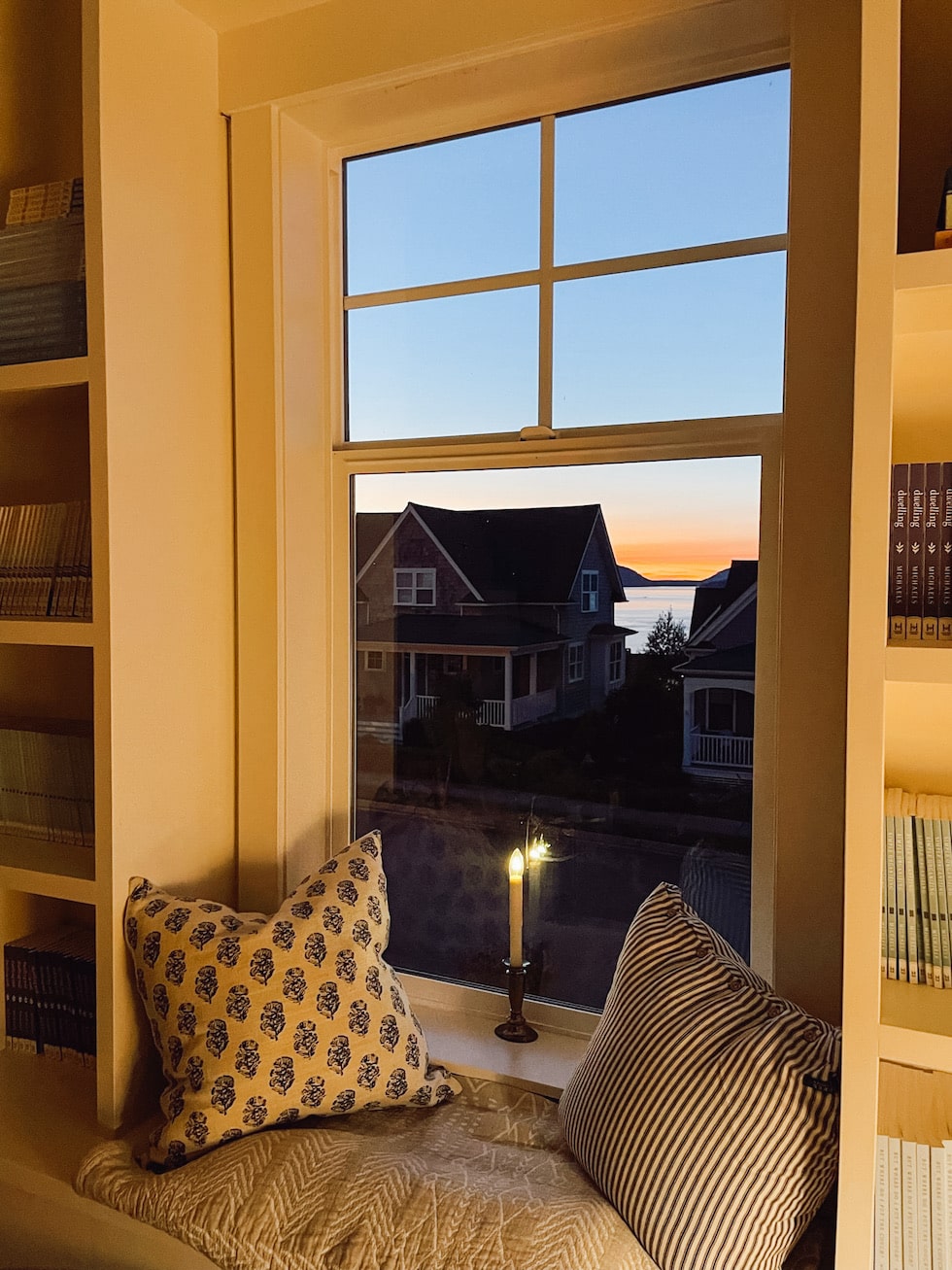 ---
The stars are so magical! They became a tradition in this home when we moved in and we look forward to putting them up all year. The way they dance around in the breeze and twirl in any snowfall is just absolutely beautiful. Our neighbors often stop by to comment on them as well as the candles. Together they create a Christmas fairytale effect!
---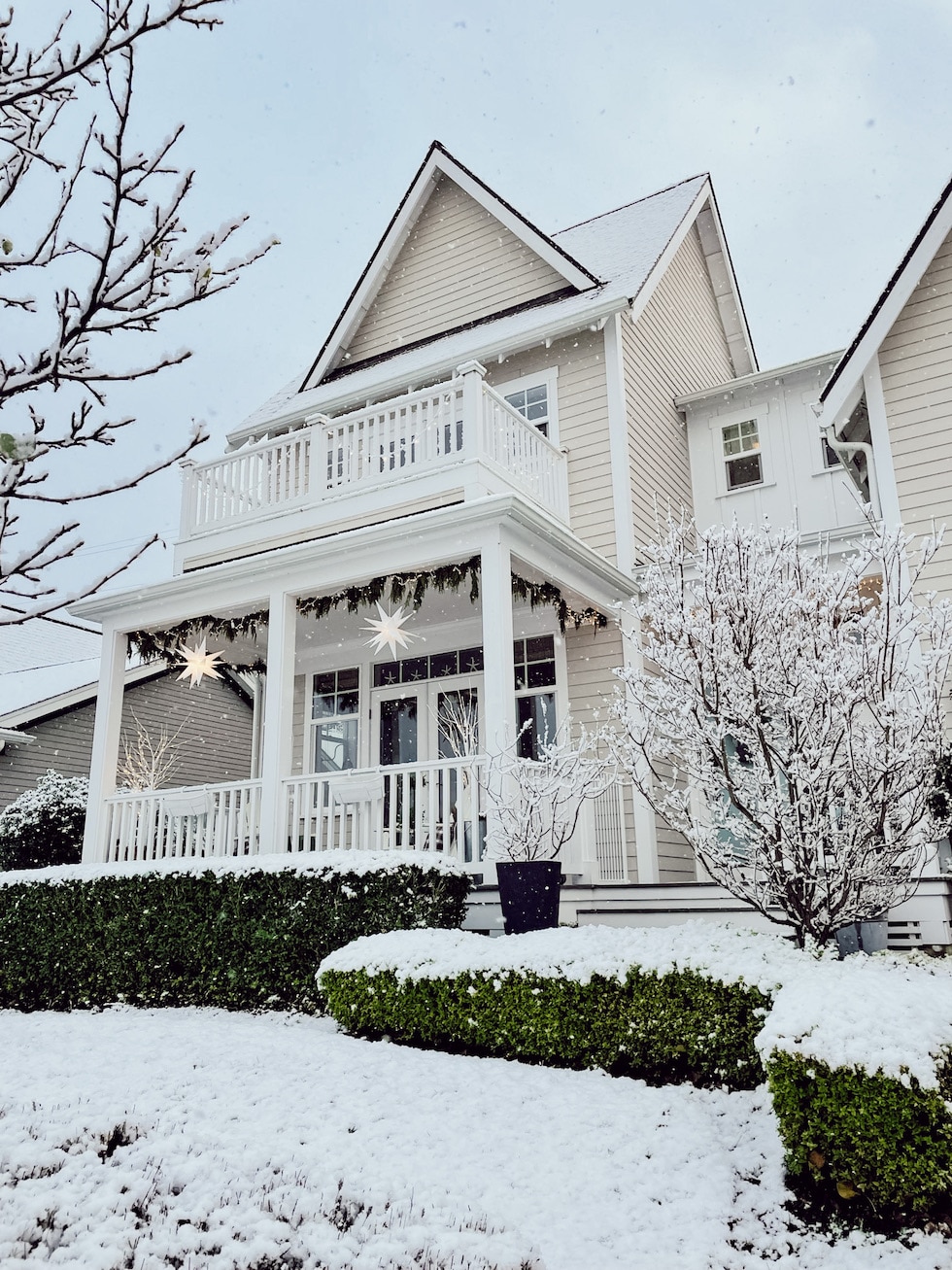 ---
You can read more about our hanging stars in this post.
We love this garland because it is quite realistic looking and doesn't dry out or make a mess. I want to enjoy our Christmas decor and not create more work. I buy fresh garland for outdoors because it stays soft and pretty all season, I don't have to store it, and it smells so good as you walk up to the house!
Related Post: How to Make Christmas Garland Look Extra Full and Festive | And 25 Simple Ideas to Try
Here is my secret to holiday decorating (and why I love our Top 3 Christmas Decorating items!).
Select a few items that can become part of a seasonal tradition you look forward to each year. I don't think Christmas decor should be a burden or something you resent doing or can't wait to take down! Find a few items that you not only love to put up, but ones that are simple to store (or don't need to be stored!) and that you can keep longer than a few weeks.
We keep our stars and window candles up for several months and they make us happy the entire time! My husband loves them so much he would keep them up all year if I let him HA! We take them down because they make this season so special. We talk all year about how much we love the candles and stars. It is the decorating highlight of our season to bring them back!
Related Post: 7 Simple Pieces I Love for Christmas and Winter Decorating (and why I think they make so much sense)