This Post May Contain Affiliate Links. Please Read Our Disclosure Policy here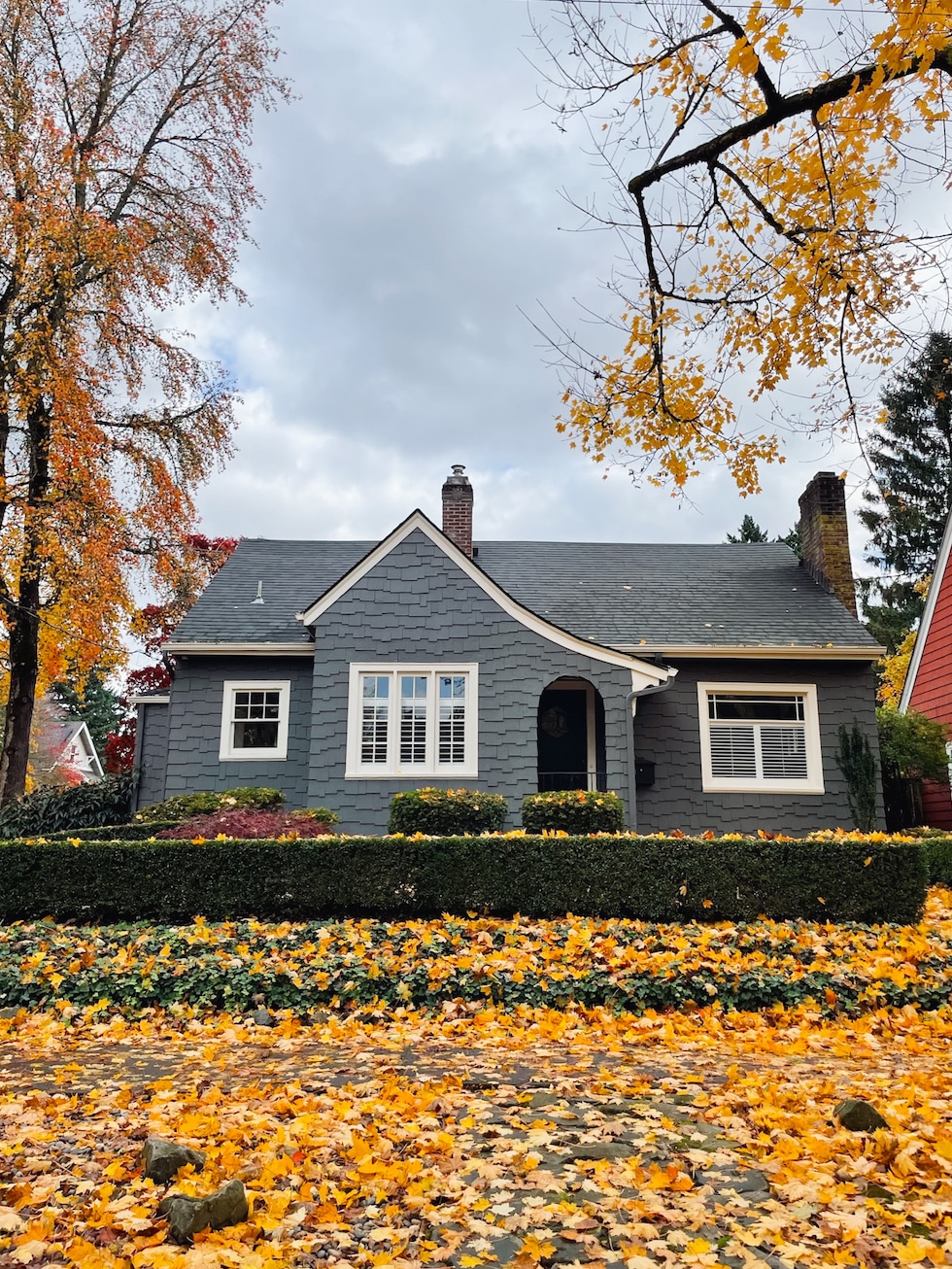 Charming Homes in Autumn
Which fall house is your favorite? The first two in this post were our real life homes (ours and my parents) but I would be very happy in any of these.
We have so many sweet memories in this cozy little English cottage where we lived happily for years with all three of our kids.
Such a sweet time it was to push a stroller and ride bikes with them through the fallen leaves to Grandma and Grandpa's house. I miss those days!
Now my parents live with us in the Tiny Cottage and soon we will have our own little grandson to make precious memories with! If you missed my announcement that I'm going to be a grandma, you can see that post here.
They say that time is a thief but when we savor each season I think it is a gift.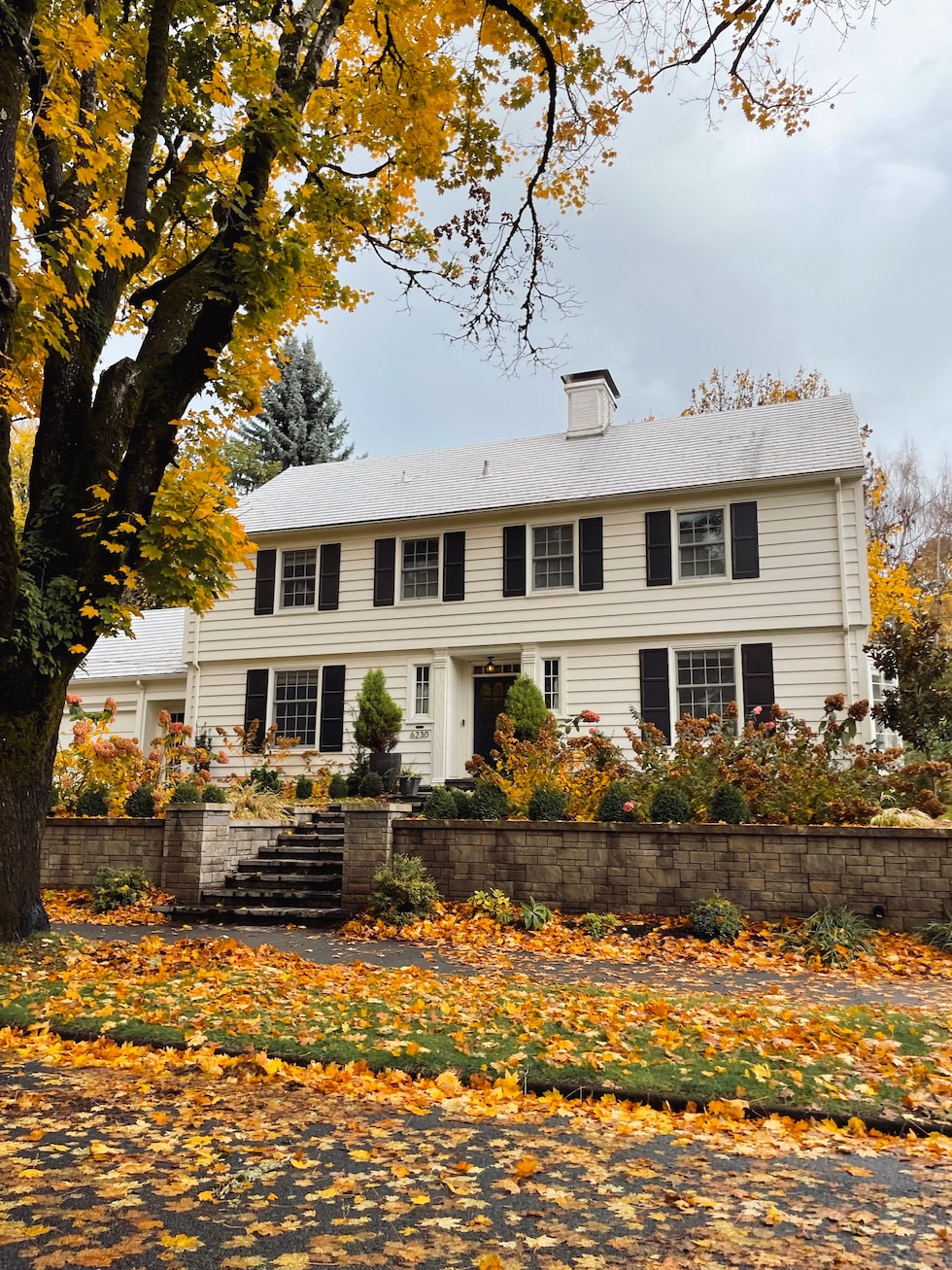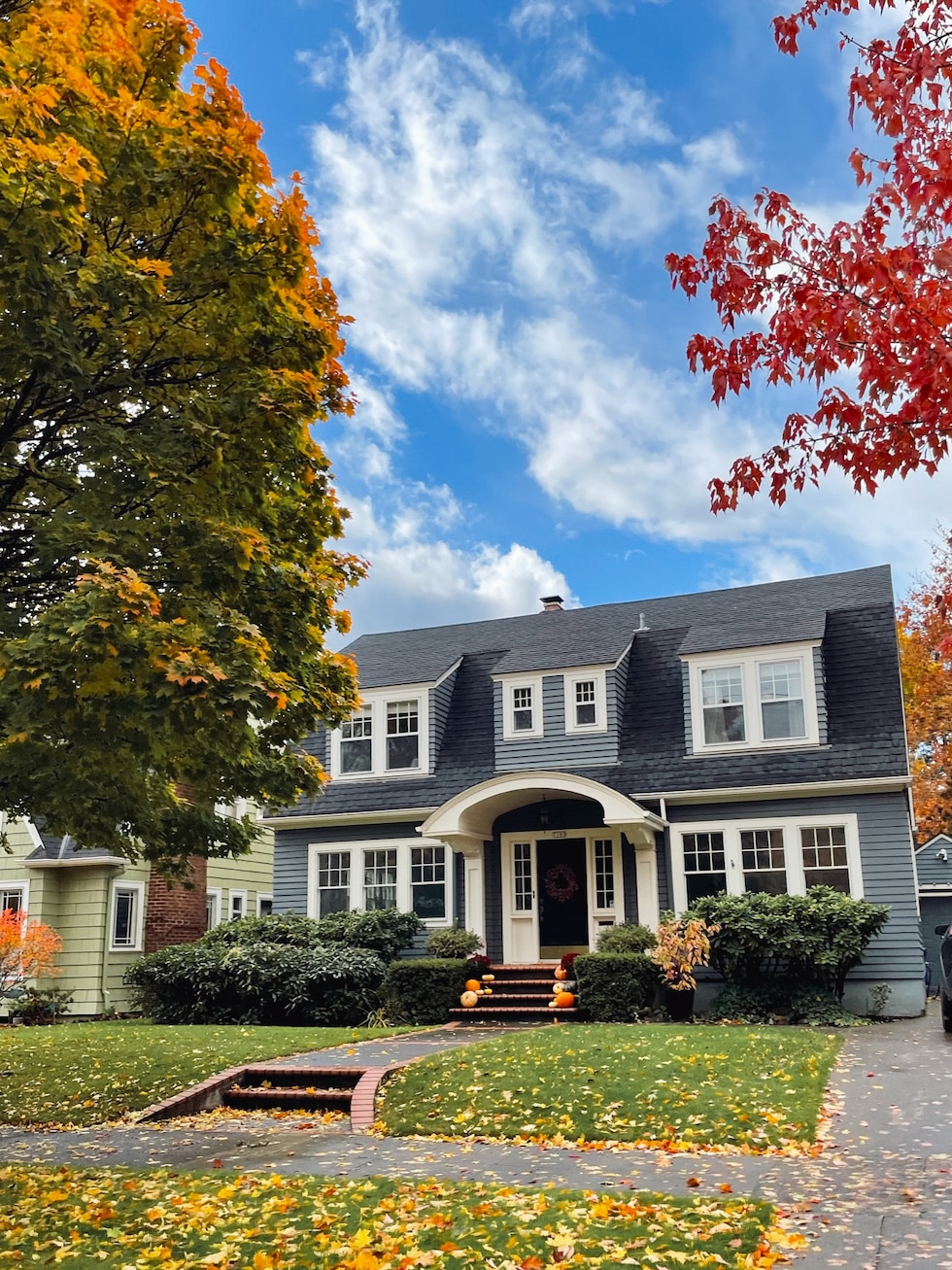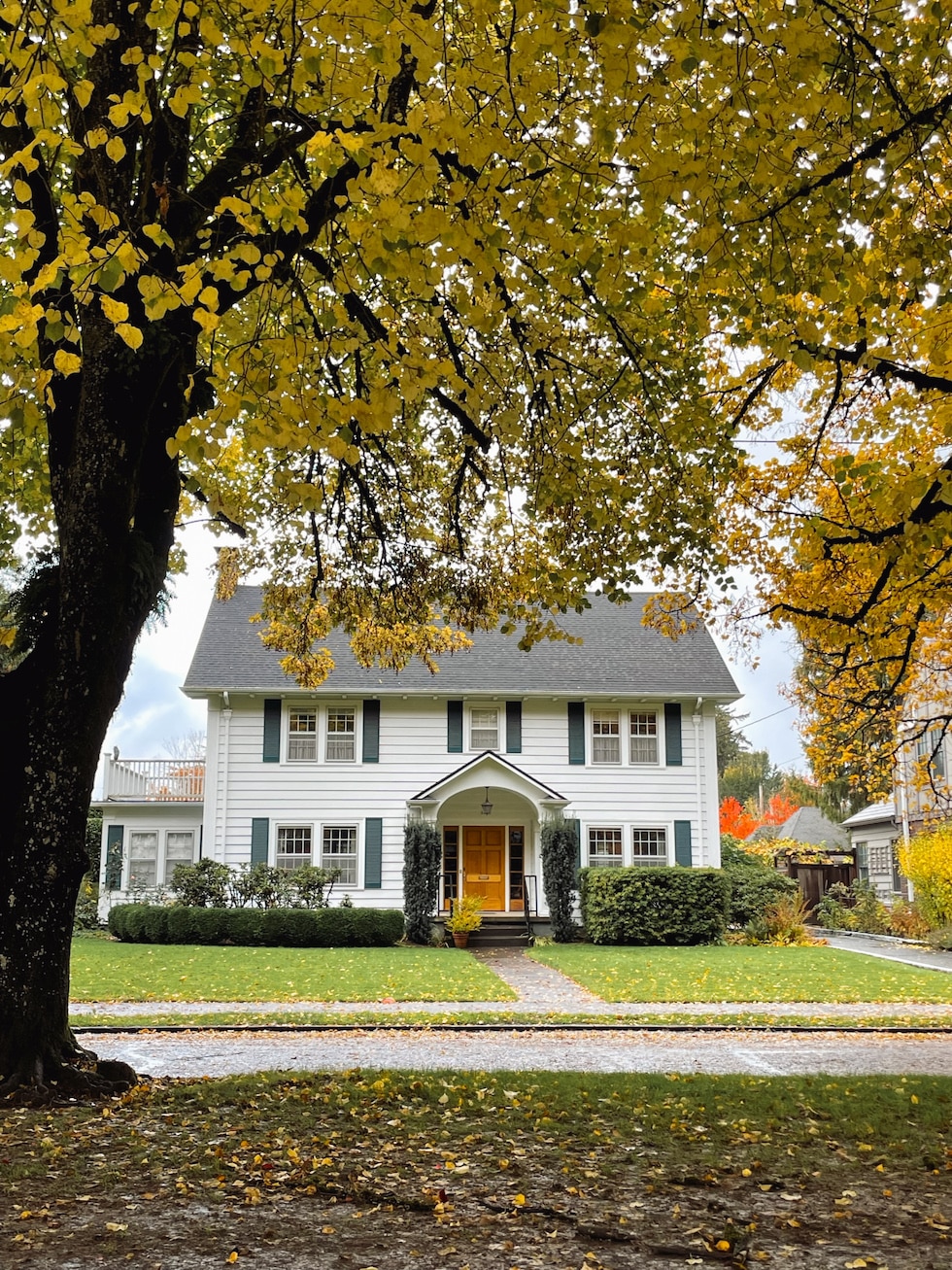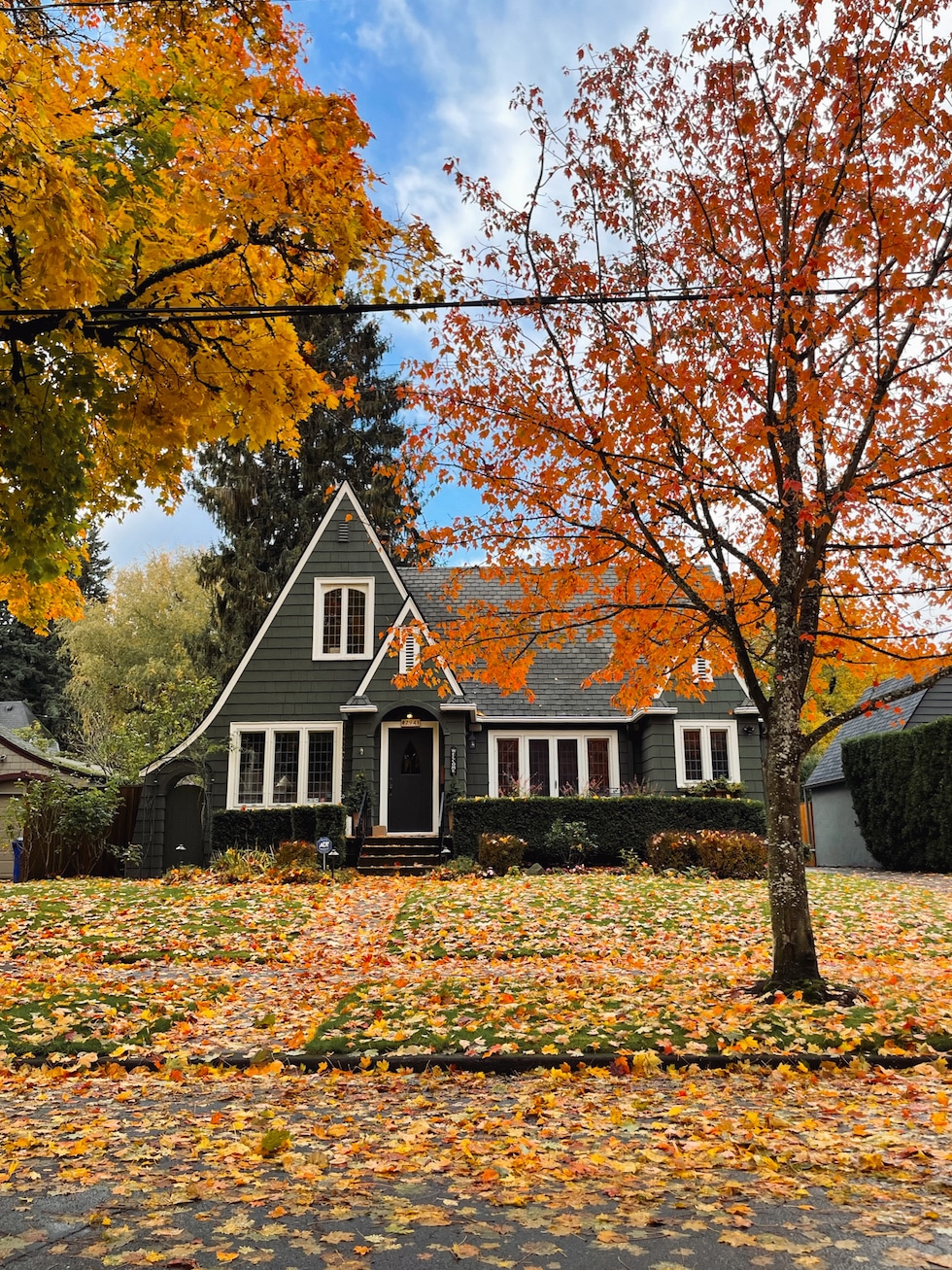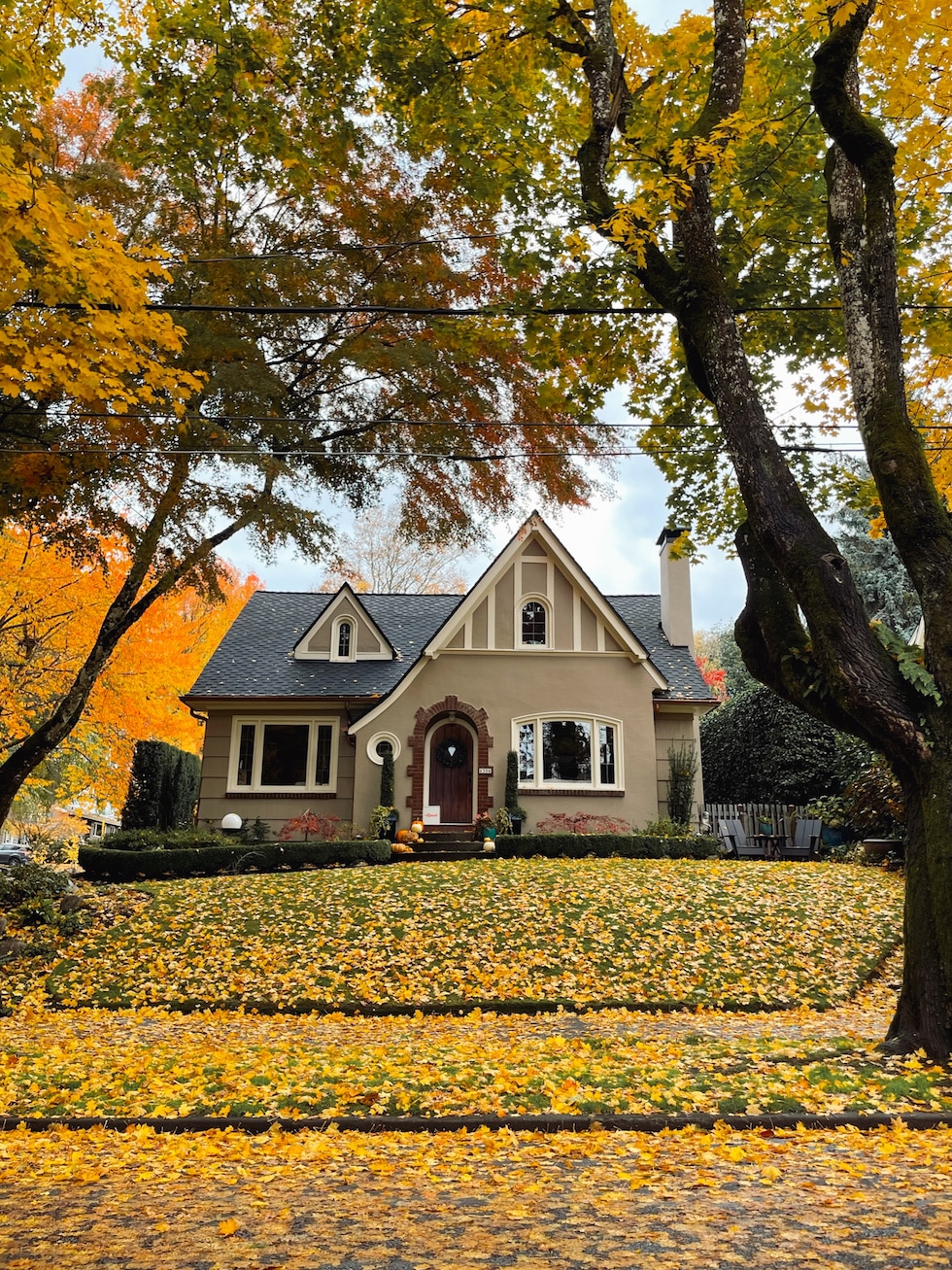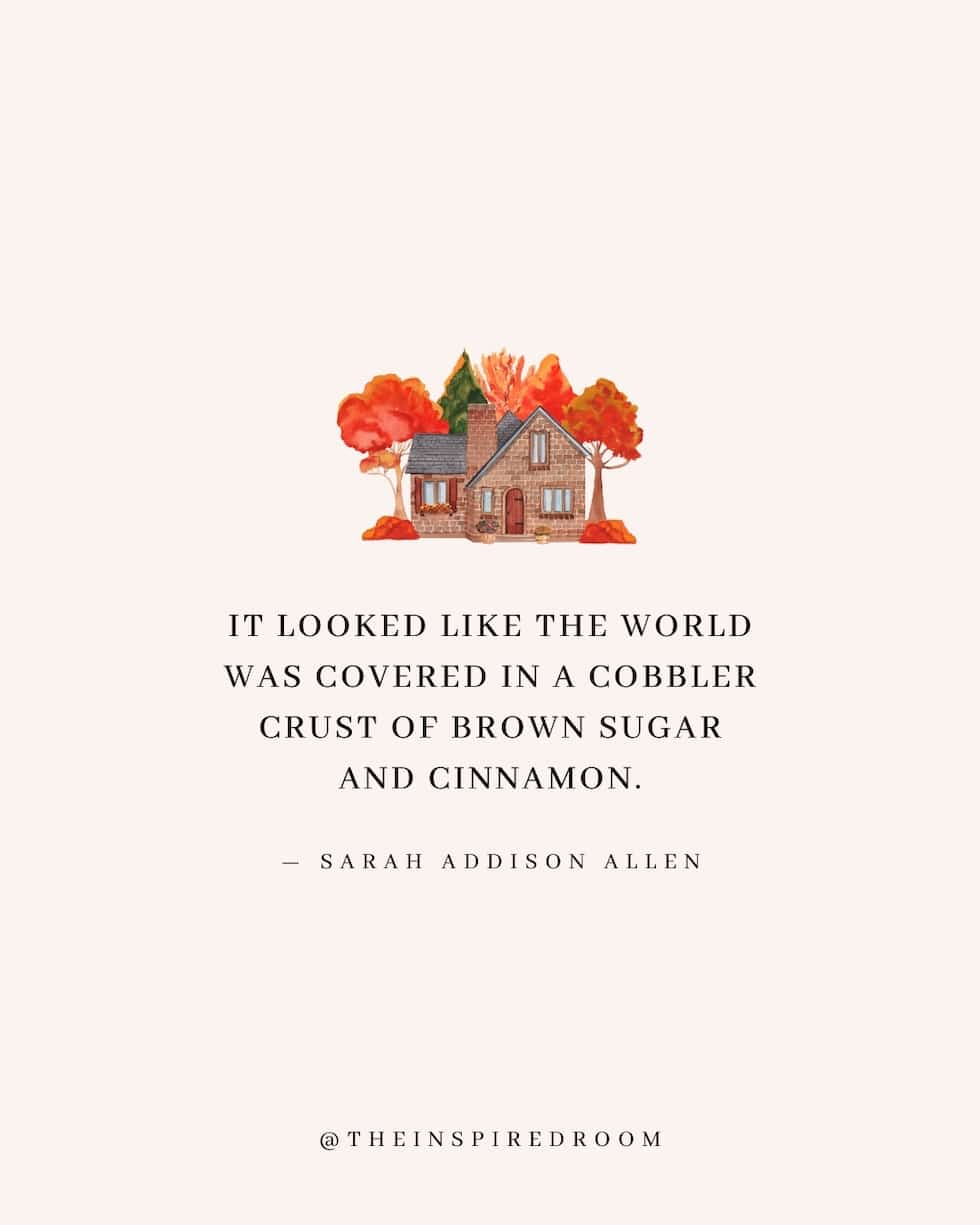 More "Drive By" posts on The Inspired Room:
Autumn Drive By – Charming Seattle Neighborhoods
Charming Beach Homes in Seabrook, Washington
Drive By: Madison Park in Seattle
Browse all my past "Drive By" posts here.
Looking for exterior and curb appeal ideas? Browse our inspiration gallery here!