Are foldable chairs eating up your space? Reclaim your home by taking inspiration from these Foldable Chair Storage Ideas!
Foldable chairs are not just for gatherings or seasonal events; they are versatile pieces of furniture. However, storing them can be a headache. That's where these Foldable Chair Storage Ideas come into play, providing practical solutions for any home.
Read the Best Camping Chair Storage Ideas here
---
Foldable Chair Storage Ideas
1. Under-the-Stairs Storage
Do you have space under the staircase? If yes, use that spot to store foldable chairs. It's an excellent way to keep chairs accessible yet out of sight. Utilizing this often-overlooked space can save square footage elsewhere in your home. Ensure the chairs are lined up neatly, and add a curtain or door for a more polished look. It's a great addition to this list of foldable chair storage ideas.
2. Hanging Wall Brackets
Install wall brackets in the garage or storage room to hang multiple foldable chairs. Always opt for sturdy brackets for long-lasting use. This method is great for homes with limited floor space. Measure the distance between the brackets so the chairs hang without touching each other, preventing scratches and wear.
3. Stacks Chairs in the Corner
If you have an unused corner in your home or garage, stack your foldable chairs neatly. This straightforward method is convenient and doesn't require any special installation. It's an efficient way to manage your chairs without spending a dime. To prevent scratches, you could place a rug or mat underneath the stack.
4. Garden Shed Hooks
Install hooks in your garden shed to hang foldable chairs on the walls. This storage hack not only optimizes your wall space but also keeps your chairs clean and dry. It's a practical solution among these various foldable chair storage ideas.
5. Behind-the-Couch Storage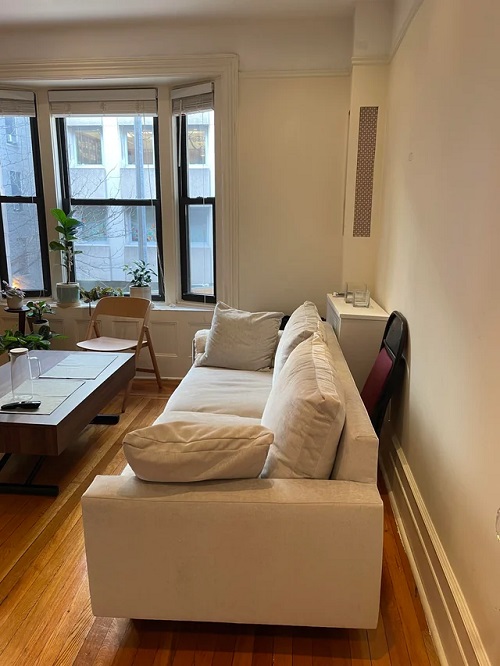 The narrow space behind a couch is an excellent storage spot for foldable chairs. Line them up neatly so they don't interfere with the couch's positioning. This hidden area is a clever way to store extra seating while keeping the living room uncluttered. If your couch is against a wall, consider moving it slightly forward to create enough storage space for the chairs.
6. DIY Folding Chair Racks
Learn how to build wall chair racks out of wood and wooden screws in this article. Creating racks gives the flexibility to design according to your space and storage needs. This DIY project is a customized storage solution that fits any home perfectly.
7. PVC Pipe Foldable Camping Chair Storage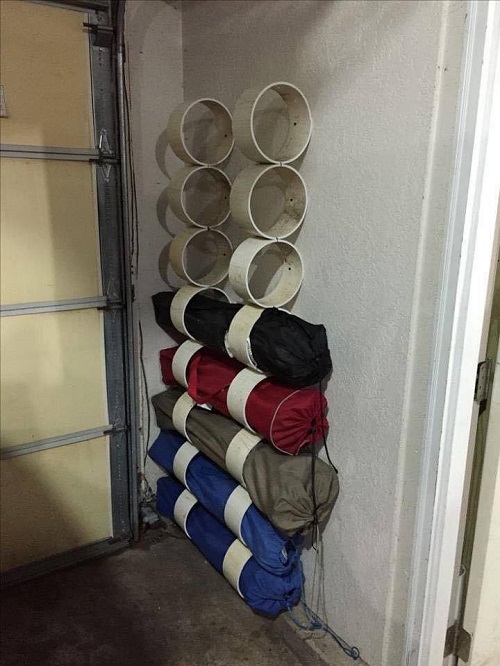 Use 10″ PVC pipes to build a specialized wall storage system for foldable camping chairs. Attach the PVC sections to a garage wall, creating a row of cylindrical slots. These slots are perfect for organizing folding chairs. The pipes can be painted to match your garage's decor, making it practical and aesthetically pleasing.
8. Consider Large Oversize Basket
A large oversized basket is a stylish and functional storage solution for foldable camping chairs. Made of durable materials like wicker or rattan, this basket keeps your chairs organized and adds a rustic flair to the home decor.
Discover the Best DIY Fall Gift Basket Ideas here