Looking for ingenious ways to store your growing t-shirt collection? These Storage Ideas for T-shirts will help you keep everything organized!
Overwhelmed by the stacks of t-shirts in your drawers or on the closet shelves? It's time to declutter and simplify. These out-of-the-box Storage Ideas for T-shirts will keep your prized tees organized and can be implemented in any home setting.
Check Out the Best DIY Old T-Shirt Crafts here
---
Storage Ideas for T-Shirts
1. Drawer Dividers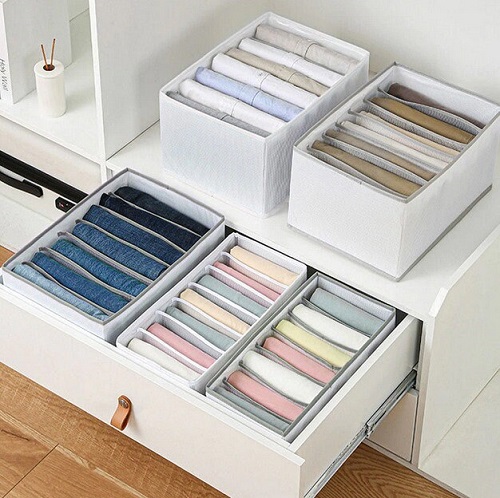 Drawer dividers are an excellent way to compartmentalize your t-shirt collection. By doing this, you avoid rummaging through a cluttered drawer. You can easily find your favorite gym, casual, or work t-shirts. Drawer dividers also prevent the clothes from getting wrinkled.
2. Hanging Shoe Organizer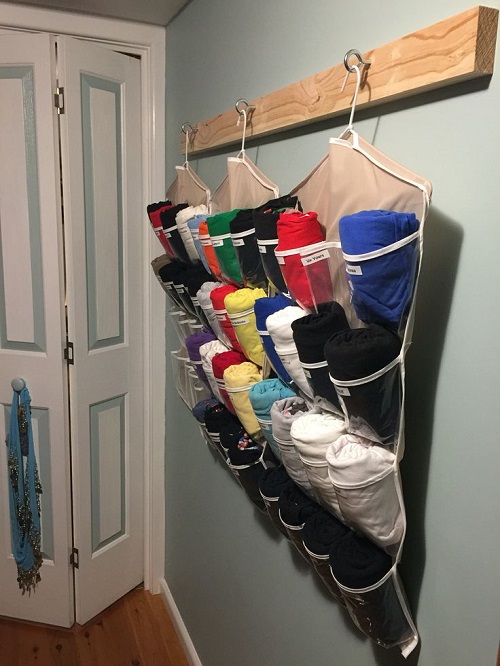 Repurpose a hanging shoe organizer to store folded t-shirts, maximizing vertical storage space. This is particularly useful in homes with limited floor space. The vertical design allows for easy sorting and quick access. You can even color-coordinate the t-shirts for an extra layer of organization.
3. Under-Bed Storage Bins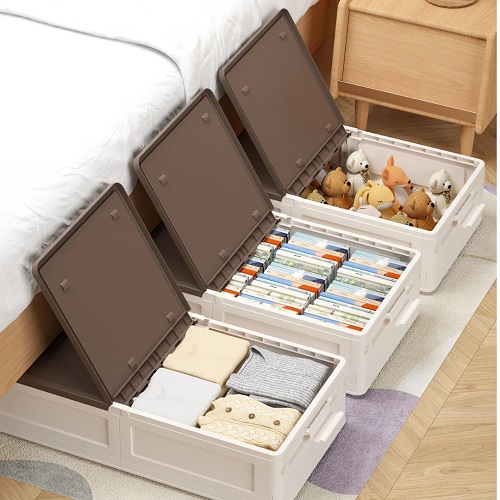 If you strive to make the most out of every square inch of your living space, under-bed storage bins are a practical solution. They're equipped with wheels for easy access and can be hidden away when not in use. This is a great option for seasonal or less frequently worn t-shirts.
4. Pegboard Display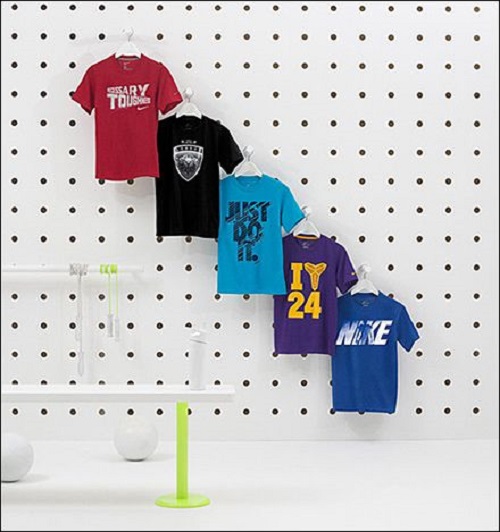 A pegboard is among the best storage ideas for t-shirts. Simply attach a pegboard to the wall and use hooks to hang t-shirts on it. It turns your t-shirt storage into wall art, merging utility with aesthetics.
5. Consider Old Suitcase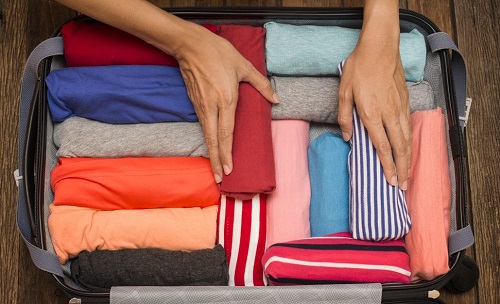 Instead of discarding an old suitcase, use it to store and organize your t-shirt collection. This portable storage option can be stowed away or displayed as a unique design element. That's why it's an excellent addition to this list of storage ideas for t-shirts.
6. DIY Wooden Crates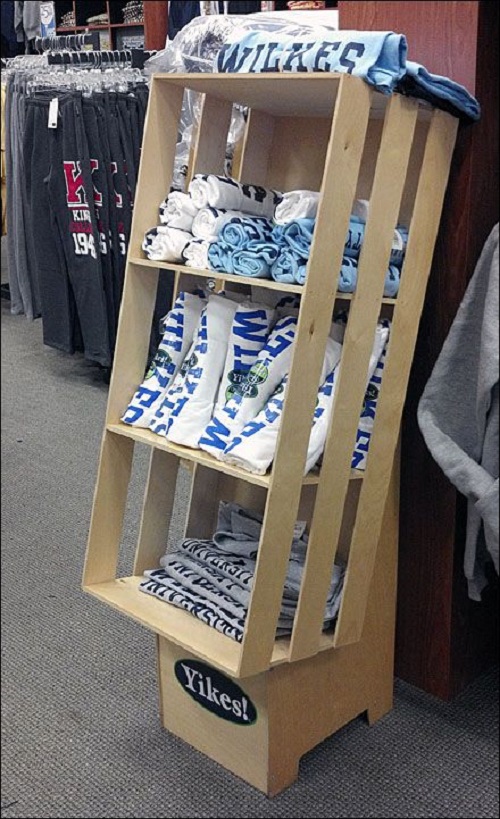 Wooden crates offer a versatile, country-inspired way to store t-shirts. They can be stacked vertically or horizontally and even mounted on the wall to create floating shelves. It's a great project for DIY enthusiasts looking to blend functionality with style.
7. Rolling Cart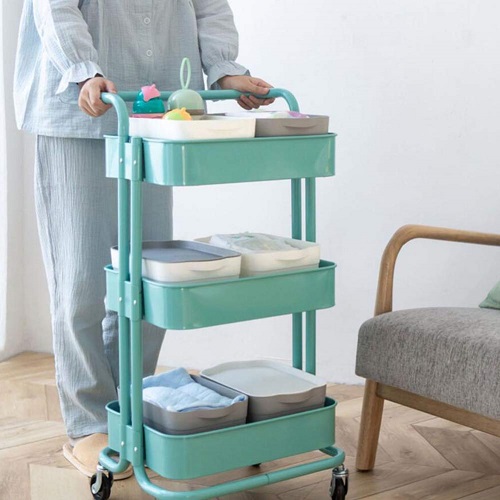 A rolling cart offers a mobile and versatile storage option for your t-shirts. Equipped with wheels and multiple levels, this cart can easily be moved from one room to another, providing on-the-go accessibility. It's an ideal choice for those who frequently rearrange their living spaces or need to transport clothing items.
8. Towel Rod and Clothes Hangers
With a towel rod and cloth hangers, you can create an amazing t-shirt display station. This method lets you show off your favorite designs. It can be a fun, visual addition to a room, especially for individuals who value fashion.
9. Try Clear Plastic Bins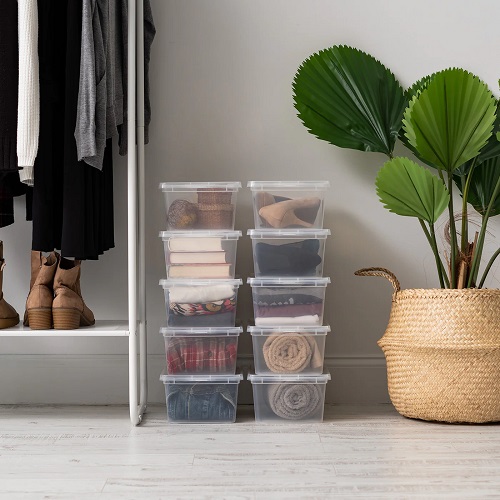 Clear plastic bins offer the benefit of visibility, allowing you to identify and retrieve the t-shirt you're looking for easily. The bins can be stacked and stored in a closet or under a bed, making them a versatile storage solution that fits various spaces.
10. Hang T-shirts on Clothesline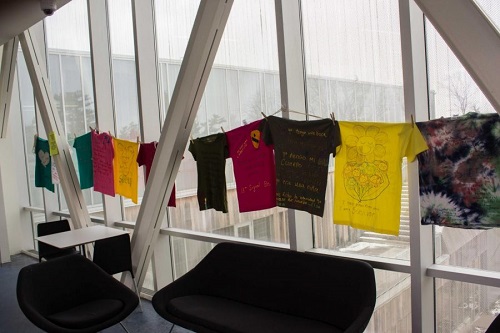 If you're out of closet space, consider installing a clothesline on an empty wall. This method lets you store t-shirts using clothespins. It's a cost-effective, creative way to manage your t-shirt collection while adding a decorative touch to your living space.
11. Use a Bookcase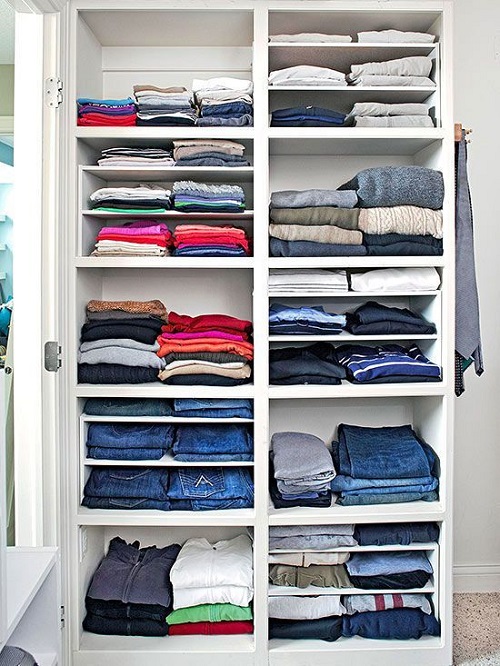 A bookcase with adjustable shelving is a smart storage option for t-shirts. Each shelf can be adjusted to fit stacks of different sizes. This is also a fantastic way to utilize furniture you already own in a new, practical way.
12. Collapsible Fabric Bins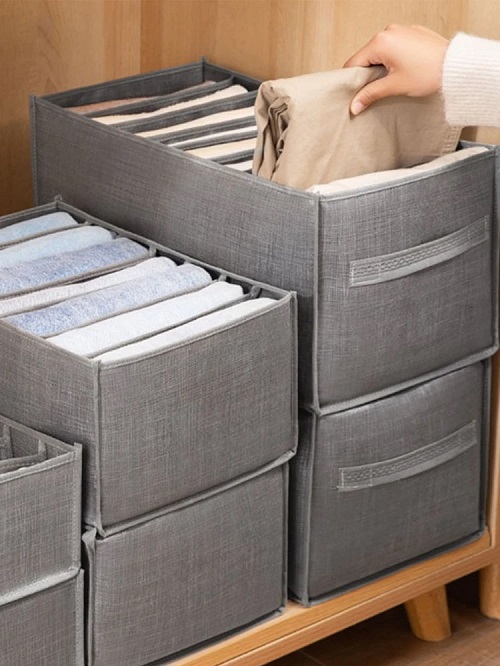 For a lightweight and flexible t-shirt storage solution, collapsible fabric bins are an excellent choice. They are easy to move and can be folded away when not in use. These bins are especially useful for small apartments or dorm rooms.
13. Install a Tension Rod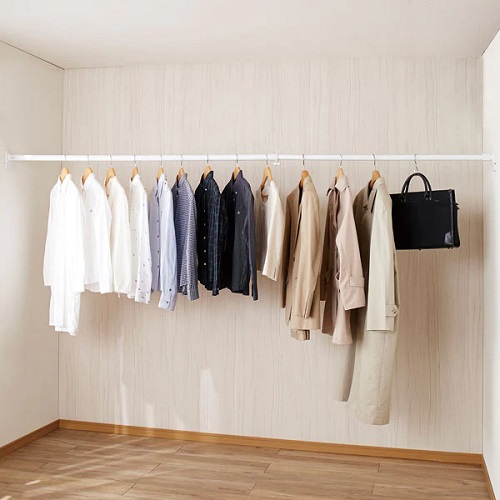 Attach a tension rod to the wall and use hangers to corral t-shirts. This is ideal for homes that lack large closets but have wall space to spare. It's also an opportunity to sort your shirts by type or occasion for quick access.
14. Use Mason Jars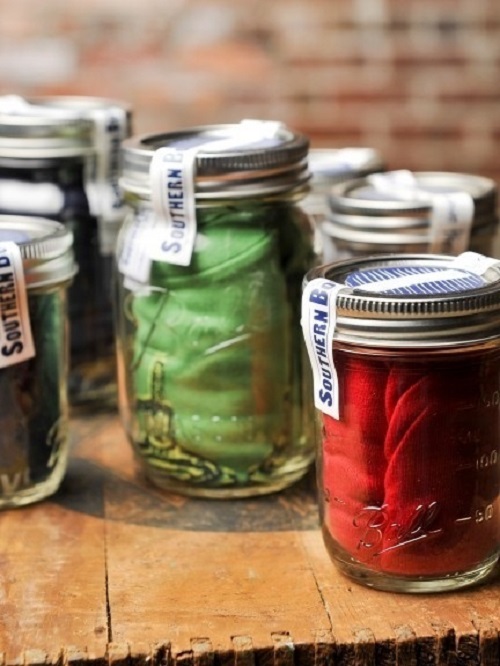 Mason jars can be used for more than canning and storing food items. Placing neatly folded t-shirts in labeled mason jars keeps your clothes organized while adding a unique, aesthetic touch to the space. This hack is effective for compact spaces or minimalist designs.
Learn How to Remove Security Tags From Clothes here