Don't let your caps collect dust! Check out this curated list of Baseball Cap Storage Ideas to keep your hats organized and accessible!
Tired of rummaging through a messy closet to find a baseball cap that matches your outfit? Worry no more! Say goodbye to your hat storage woes with these amazing Baseball Cap Storage Ideas.
Here are the Best Baseball Card Storage Ideas
---
Baseball Cap Storage Ideas
1. Wall-Mounted Hooks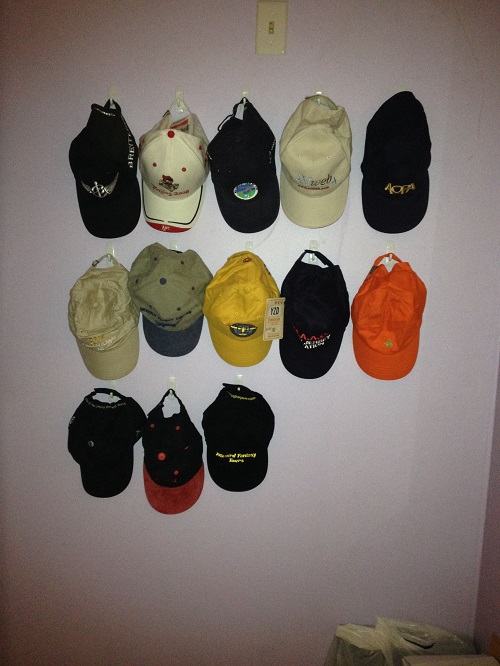 Install simple wall-mounted hooks to store your baseball caps. You can opt for individual hooks or go for a rack format, depending on the number of caps you own. This idea is not only inexpensive but also provides an organized look. Choose hooks that match your decor for a seamless aesthetic.
2. Over-the-Door Shoe Organizer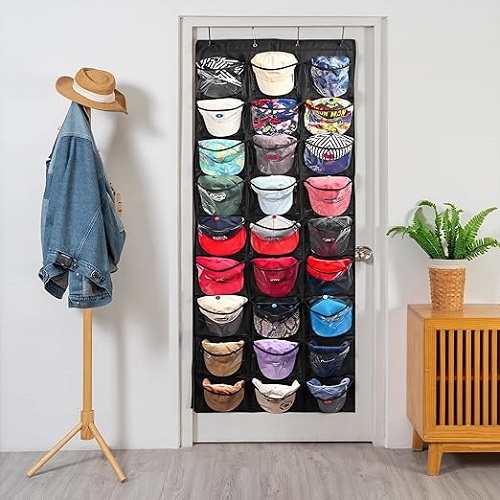 Opt for an over-the-door organizer with multiple pockets. It's an easy way to store caps without taking up floor space. Hang it on the back of a door and insert caps in the pockets. Since these organizers come with transparent pockets, you can easily identify each cap. Additionally, this versatile storage option can be used for other items like scarves or belts.
3. Wooden Pegboard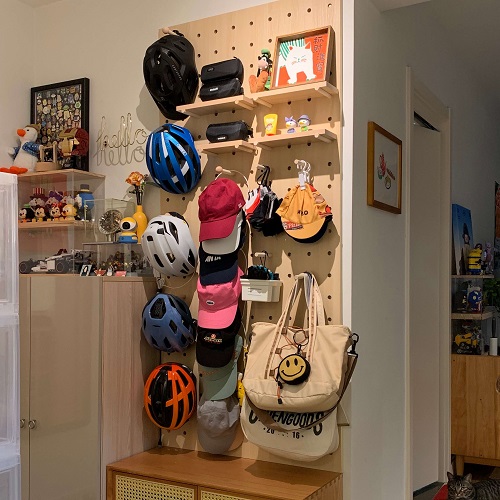 A wooden pegboard is a highly adaptable and dynamic storage solution for baseball caps. It lets you rearrange the pegs according to the size and shape of your cap collection. This gives you the freedom to display caps in creative ways—be it in rows, columns, or even in specific patterns. For added flair, you can stain or paint the wooden surface to align with the theme of your room.
4. Baseball Cap Shelves Display
You only need a few shelves to showcase your baseball cap collection. You can go with floating shelves or traditional shelf brackets, based on your preference. This idea makes it simple to categorize caps and adds character to the room.
5. Canvas Storage Bins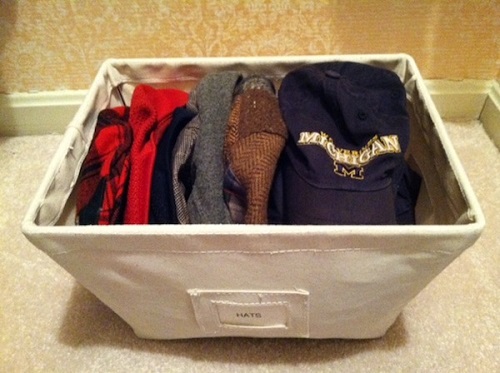 If you're looking for a versatile and practical way to keep your baseball caps organized, consider canvas storage bins. These easy-to-maintain bins blend seamlessly into various room styles, from modern to rustic.
6. Revolving Tie Hangers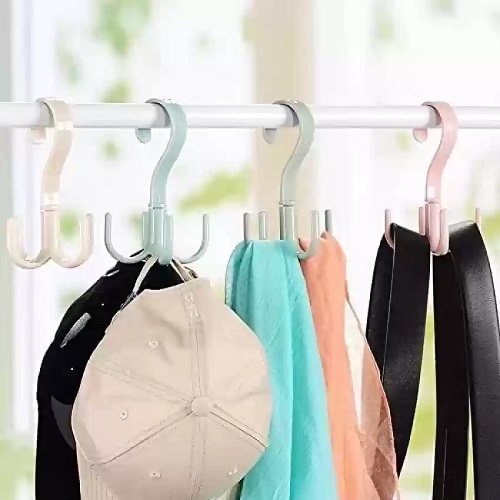 A revolving tie hanger is an innovative way to keep your baseball caps organized. With a simple manual spin, you can access your entire collection. Since the hanger rotates 360 degrees, it maximizes storage space and provides a visually pleasing display.
7. Shower Curtain Rings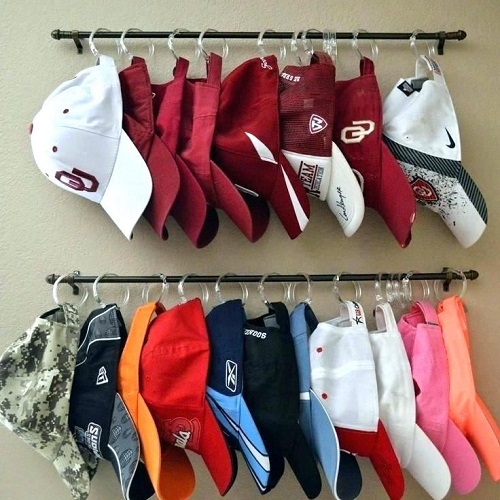 Hang shower curtain rings on a closet rod and attach the caps by their straps. This idea is extremely cost-effective and offers easy accessibility. Among the baseball cap storage ideas, this setup keeps your baseball caps from losing their shape.
8. Acrylic Baseball Caps Rack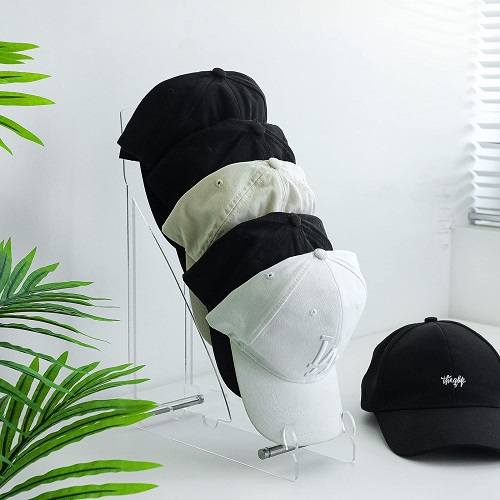 For a premium look, use acrylic display risers on a table or shelf. Place caps on different levels for a tiered display. This is perfect for caps that are special editions or autographed, providing a museum-like setting.
9. Wall-Mounted Coat Rack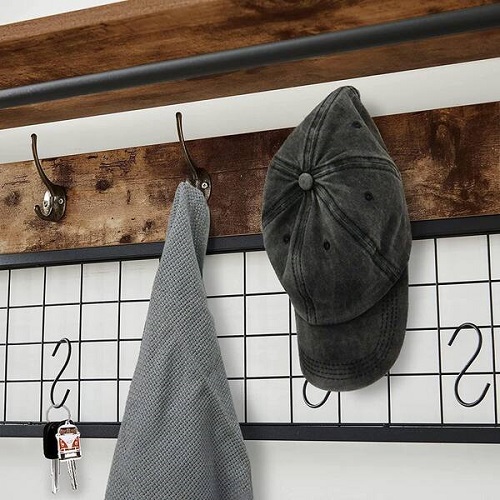 When considering space-saving options to corral your cap collection, a wall-mounted coat rack is the perfect option. Choose a design that integrates seamlessly with your decor, whether rustic, modern, or industrial.
10. Suitcase Storage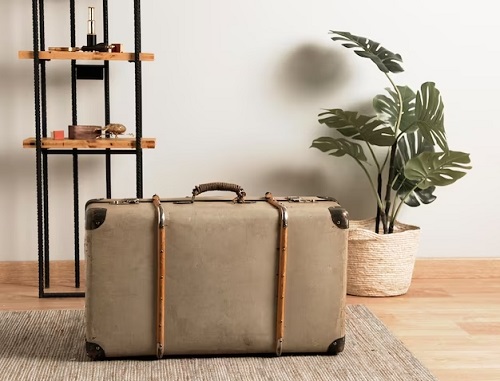 Do you have a vintage suitcase collecting dust? Use it to organize your extensive baseball cap collection. This idea keeps the baseball caps dust-free and in good condition, making them an excellent storage option.
11. Try Tension Rod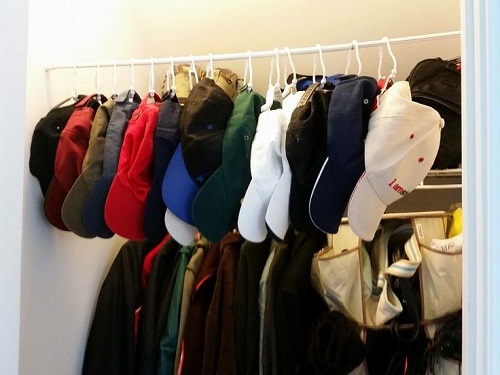 Insert a tension rod in your closet or any other suitable space. Hang the caps either by their straps or through S-hooks. It's a simple yet effective solution for individuals who need flexible storage options.
12. Install L-Shaped Adhesive Hooks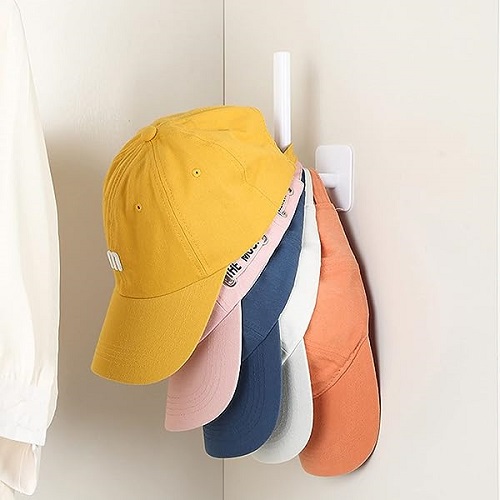 L-shaped adhesive hooks are a simple yet efficient way to store baseball caps without causing any damage to your walls. Ideal for renters, these hooks come with strong adhesive backing that can securely hold the weight of several caps. The hooks can be easily removed and repositioned, making them a versatile option for evolving storage needs.
13. Woven Baskets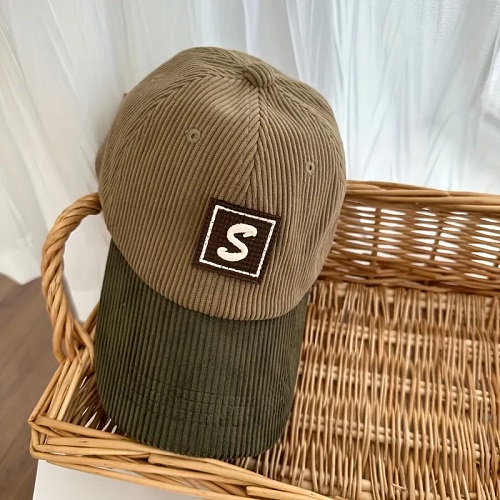 Place your caps in woven baskets for a rustic or boho-chic look. Baskets can be stacked, hung on walls, or slid under beds, offering versatile storage solutions. Additionally, they can be labeled to make identifying baseball caps easier.
14. Glass Display Cabinet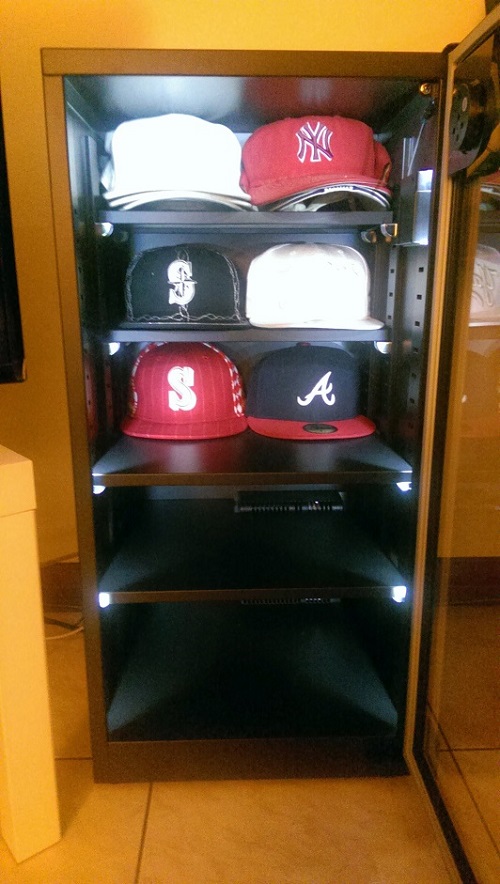 Looking for a way not just to store but also showcase your baseball caps? A glass-fronted display cabinet can be a top-notch choice. Equipped with built-in lighting, the cabinet highlights the unique features of each cap. The glass doors offer protection from dust while also making it easy to view your assortment.
Check Out the DIY Cabinet Door Ideas here