Keep your lawn mower safe and easily accessible with these Lawn Mower Storage Ideas. We've got solutions for every space and budget.
Have limited space but still want to keep your lawn mower in top shape? You've come to the right place. Check out these best Lawn Mower Storage Ideas to find the storage methods that align best with your needs and space.
Read the Best Best Jack Stand Storage Ideas
---
Lawn Mower Storage Ideas
1. Wall-Mount Lawn Mower Holder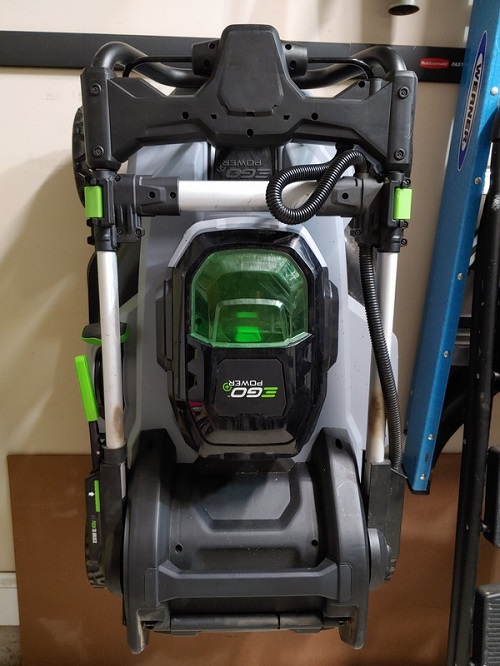 A wall-mounted lawn mower holder can be an efficient space-saving solution. It gets your mower off the ground, reducing the footprint needed for storage. Most hardware stores offer sturdy brackets that can hold considerable weight. You'll need to anchor these into wall studs for maximum stability. Always double-check the weight limitations of the mount.
2. Outdoor Storage Shed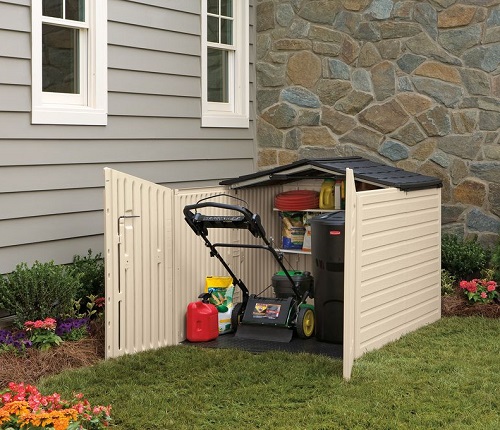 A small outdoor storage shed is a perfect spot for a lawn mower. This will protect the mower from the elements while keeping it accessible. You can even add shelving units to store other gardening tools or lawn care products. Ventilation is essential to prevent moisture buildup, so consider installing vents or leaving a small window cracked open.
3. Under-The-Deck Storage
If you have a raised deck, use the space underneath to store your lawn mower. Make sure the area is sealed from wildlife, and consider adding a tarp for extra protection against moisture. You can install a locking gate for added security and gravel or paving stones to keep the area level. This way, you'll not only keep your lawn mower safe but also utilize an often-overlooked storage area in your home.
4. Tarp Cover
A heavy-duty tarp can work wonders to protect your mower from the elements. Just wrap the mower and secure the tarp with bungee cords. Make sure to choose a weather-resistant tarp for durability. Additionally, periodically check for any signs of wear or tear on the tarp and replace it as necessary to maintain optimal protection.
5. Vertical Storage
If you have a lightweight, manual mower, consider storing it vertically against a wall. This can save a significant amount of space and keep the mower easily accessible for quick lawn touch-ups. Installing heavy-duty wall hooks or brackets can make this a more secure storage solution.
6. Wooden Furniture With Wheels
Creating custom wooden furniture with wheels provides a mobile storage solution for your lawn mower. Make sure to use treated wood to withstand outdoor conditions. The wheels make it easy to move the mower out when it's time for lawn maintenance and tuck it back when done.
8. Use Car Trunk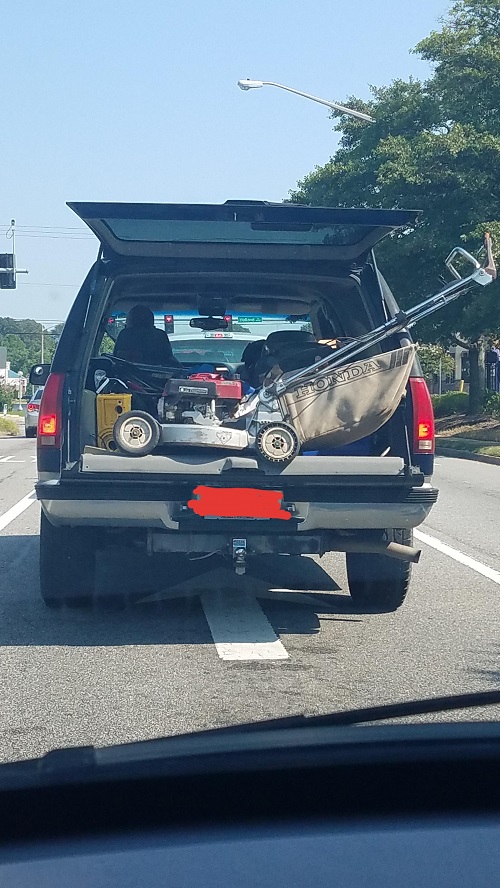 For small, foldable mowers, the trunk of a seldom-used car can serve as temporary storage. Clean the mower well to avoid smells or residue inside the vehicle. This is a convenient option when you are short on storage space. Use a liner or mat in the trunk to catch residual oils or fluids from the mower.
9. Dog House Turned Lawn Mower Storage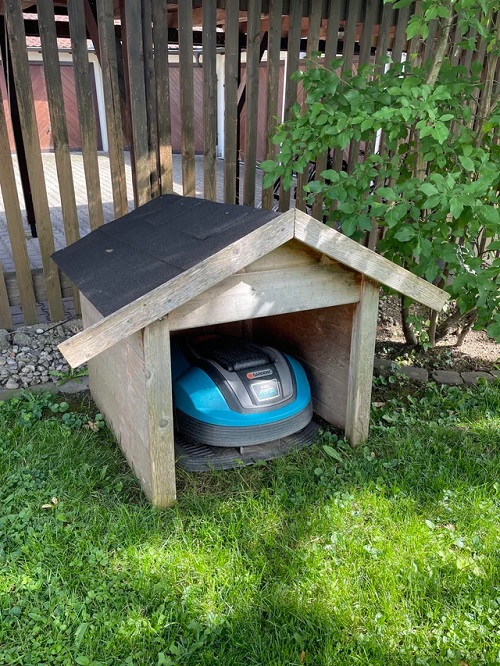 An unused dog house can be converted into a mini-shed for lawn mower storage. Ensure the dog house is moisture-proof. Add weather stripping and a fresh coat of paint designed for outdoor use. A lock will also enhance security, ensuring your lawn mower stays safe and secure.
10. Use Tent
Storing the lawn mower in a tent can be another practical option. Look for tents made with durable, weather-resistant materials. Make sure to place the tent on a flat surface to prevent any accidental tipping of the mower.
11. Pulley System Lawn Mower Storage Idea
A pulley system can lift your lawn mower off the ground and tuck it away securely. This is an excellent option for people who want to maximize floor space in a garage or shed. The pulleys need to be securely attached to rafters or strong beams. Always double-check weight limits to ensure safety. This setup is an excellent addition to the lawn mower storage ideas.
12. Garage Corner
An unused garage corner is the best spot to store your lawn mower. Outline a designated area using tape or paint, and ensure other items don't encroach on this space. Installing corner shelves or hooks can help you organize additional tools or accessories around the mower.
13. Basement Lawn Mower Storage
Do you have a basement with lots of storage space? If yes, make the most of that space to keep the lawnmowers. However, make sure the area is dry and free of moisture to prevent rust or mechanical issues. It's also a good idea to put down a mat or tarp to catch oil or gas leaks.
Check Out the Best Chainsaw Storage Ideas here