No more cluttered garages! Discover the clever, space-saving Camping Chair Storage Ideas and decluter your space like a pro!
Organizing camping gear sometimes feel like a daunting task, especially when it comes to those bulky camping chairs. Don't fret, we've got you covered with these Camping Chair Storage Ideas.
Find out DIY Chair Cushions here
---
Camping Chair Storage Ideas
1. Use Storage Bin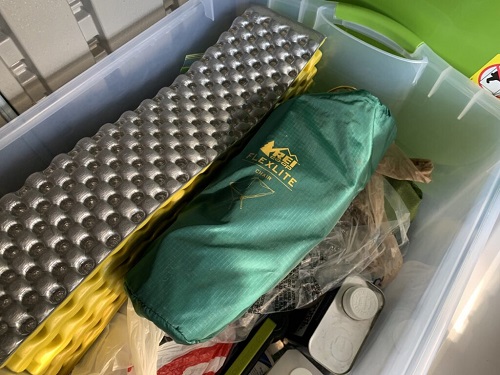 A plastic storage bin is a practical and cost-effective storage solution for camping chairs. It provide ample space to store chairs of varying sizes, protecting them from elements like dust, moisture, and insects. With its stackable nature and easy portability, plastic storage bin is ideal for maximizing storage space, whether at home or on the campsite.
2. French Cleat Storage Bin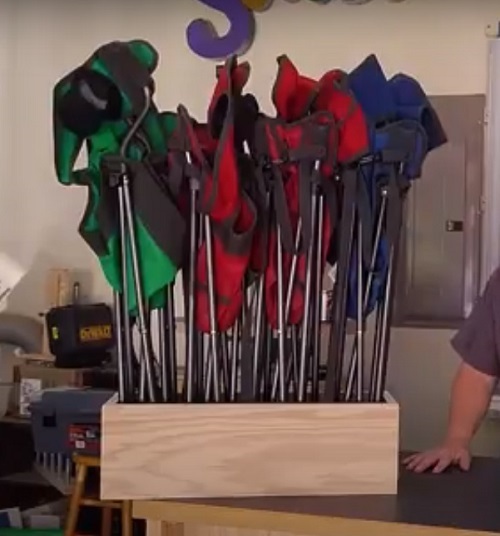 The French cleat storage bin, crafted from robust wood, is an excellent way to store your camping chairs. Combining simplicity and elegance, this storage solution securely hangs your chairs vertically on a wall while providing easy accessibility. This idea not only adds functionality but a touch of rustic charm to your garage or storage shed.
3. Try 55 Gallon Drum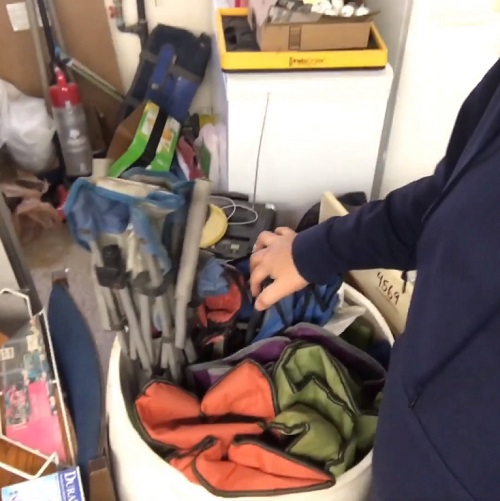 Transform a 55-gallon drum into an innovative camping chairs storage solution. Simply load your folded chairs into the drum, and access them easily whenever you're ready for a fireside sit-down.
4. Wooden Chair Storage Rack Idea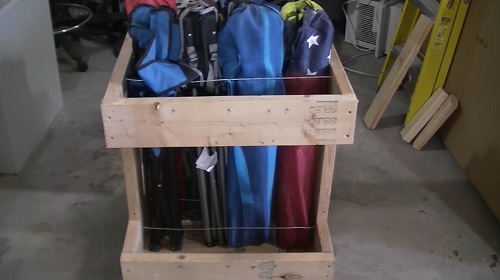 Affordable and easy to make, this wooden rack is one of the best camping chair storage ideas. It not only neatly arrange your camping chair but also adds a natural aesthetic to your campsite or garage. Learn more in this video tutorial.
5. Camping Chair Stacked Storage System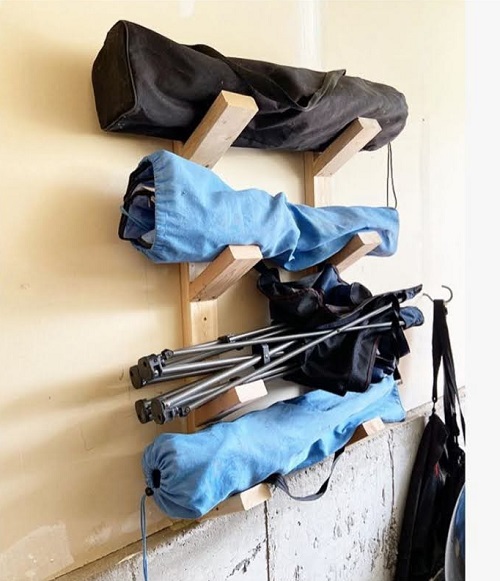 When floor space is limited, this stacked storage system is a invaluable solution. Build from wood and screws, this design is not only easy to access but also creates an orderly and visually pleasing environment. Hop to this article for the list of supplies and detailed instructions.
6. Camp Chair Storage Hook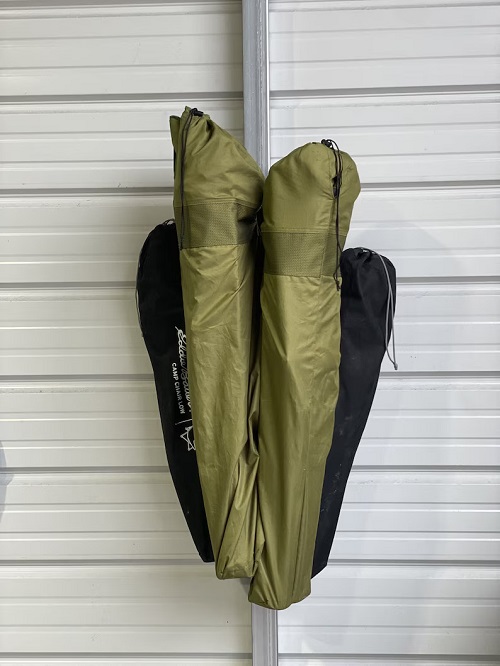 The camp chair storage hook is a convenient, space-saving solution for camping chairs. By simply mounting hooks on the garage wall, you can hang the chairs neatly, ensuring they stay undamaged and easily accessible.
7. Metal Camping Chair Wall Mount Holder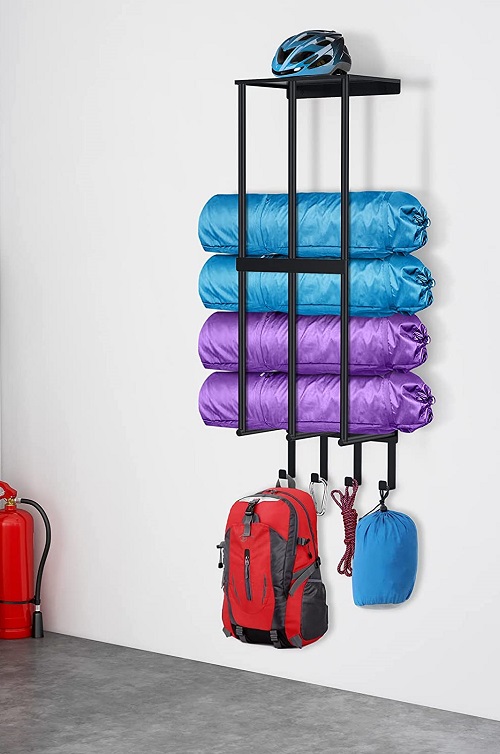 This camping chair rack is equipped with floating shelves and 4 hooks. It transforms your garage's empty wall space into a neat chair storage area
8. PVC Pipe Camping Chair Storage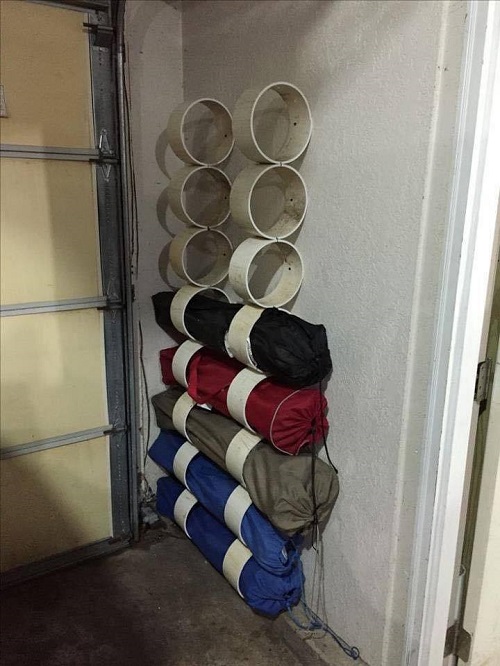 Constructed from 10″ PVC, this setup keeps your chairs securely stored and easily reachable. It's a cost-conscious approach that also excels in durability and resistance to various weather conditions.
9. Use Shower Curtain Hooks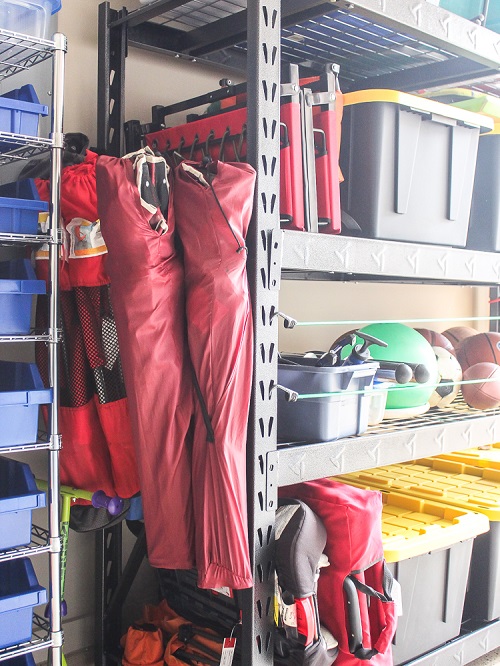 Say goodbye to camp chair storage woes with shower curtain hooks. Attach these hooks to a sturdy rail or wire shelf, and simply hang the folded chairs. It's a super simple, easy to implement, and cost-effective storage solution.
10. Install Wall Hooks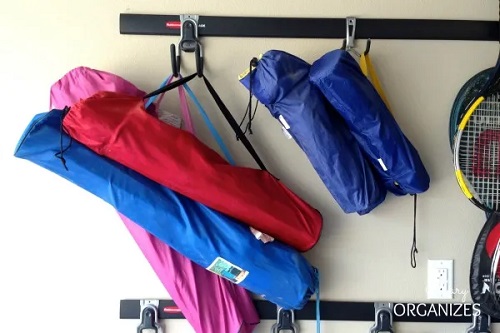 Grab some store-bought wall hooks and solve your camping chair organization issues. It also frees up valuable floor space in your garage or storage area.
11. Use Rope or Wire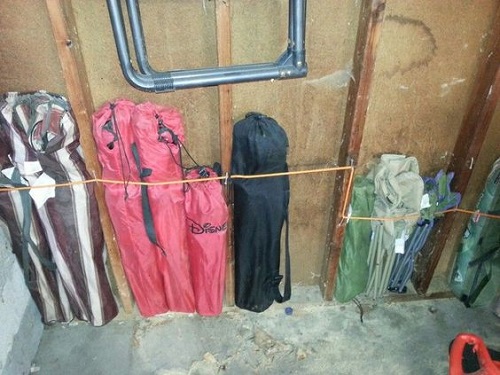 To recreate this excellent camping chair storage hack, use a rope or wire. This efficient storage method not only keeps your chairs in place, but it also prevents them from tipping over.
12. Large Oversize Basket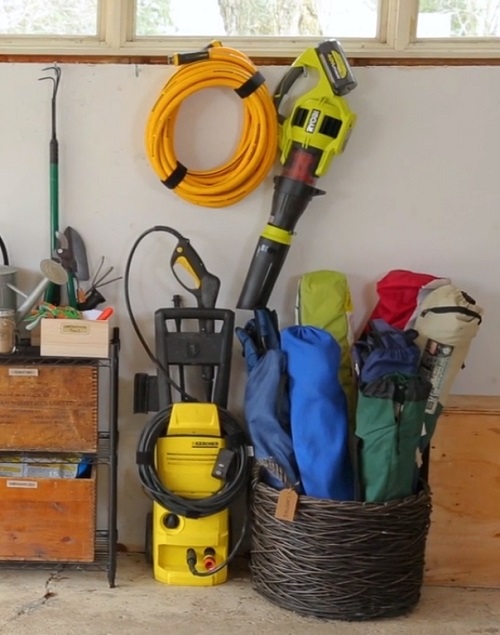 You only need a large oversized basket to corral your camping chair without affecting your space visual appeal. It's best for people with no DIYing skills and experience.
Here are the best DIY Fall Gift Basket Ideas