Make your party memorable with Spider Man Decoration Ideas. From wall decals to place cards, this article has something for every Spidey fan!
Is your child or family member a huge fan of Spider-Man? Create a spectacular event to remember with these Spider Man Decoration Ideas that bring the Marvel universe right to your doorstep.
Check Out the Black Widow Costume Ideas
---
Spider Man Decoration Ideas
1. Spider-Man Wall Decals
Wall decals are an easy and affordable way to transform a room instantly. Purchase Spider-Man-themed decals from your local store or online and adhere them to the walls. They're easily removable and don't damage the paint. To take it up a notch, you can opt for wall decals with 3D elements or even glow-in-the-dark features.
2. Webbed Balloon Cluster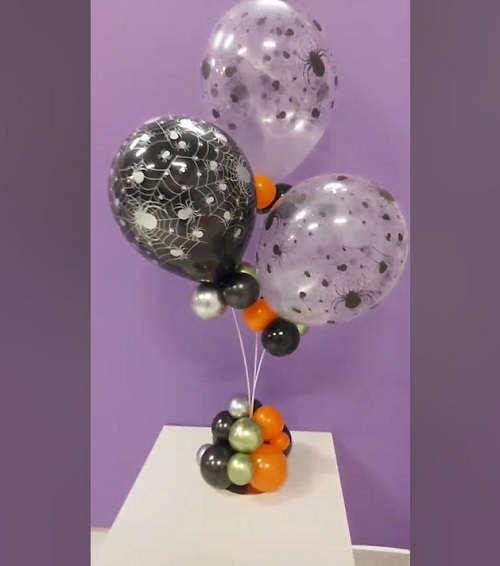 Take balloons and draw spiderwebs on them using a marker. Cluster them together before placing them at various corners of the room. For a more dynamic and striking visual, you can use floating helium balloons.
3. DIY Spider-Man Mask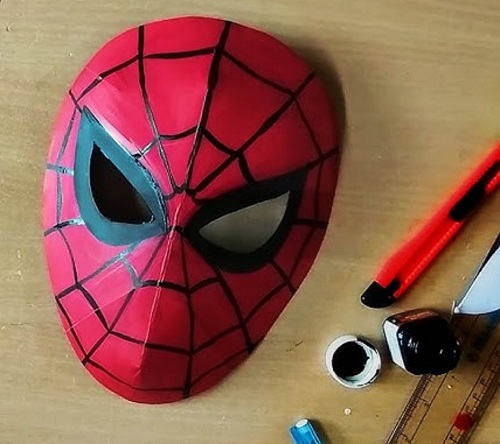 Cut out the shape of Spider-Man's face mask from red craft paper and draw webbings with black marker. Hang these masks on walls and doors, or even use them as table centerpieces. You can also use materials like foam or felt for a textured look.
4. Spider-Man Cupcake Toppers
Bake or buy plain cupcakes and add Spider-Man-themed toppers. You can easily find printable toppers online or buy them from party stores. This is a simple way to incorporate the Spider-Man theme into your party food. Consider adding small plastic spider rings as additional toppers for a multi-layered effect.
5. Spider-Man Goodie Bags
Purchase small bags and attach a Spider-Man logo or face on them. Fill the bags with candies or small toys. They make excellent party favors that are simple to put together. To make it more appealing, add custom name tags or include Spider-Man comic strips inside the bags.
6. Webbed Ceiling Decor
Use black streamers to create a web-like pattern on your ceiling. Hang small plastic spiders or tiny Spiderman figures from webbing for added effect. It's simple yet amazing Spider-Man decoration ideas on this list.
7. Spider-Man Place Cards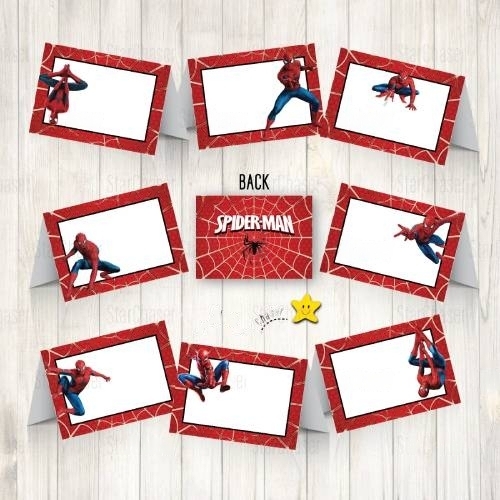 Create table place cards featuring Spider-Man logos or illustrations. Place them at each seat to guide guests and add a personalized touch. To make it more interactive, include a famous Spider-Man quote or trivia on each card.
8. Spider-Man Themed Lampshade
Instead of tossing out your old table lamp, give it a chic spider-man-themed makeover. For this, use a plain lampshade and glue on cut-out images or decals of Spider-Man and his iconic web.
9. Spider-Man Inspired Coasters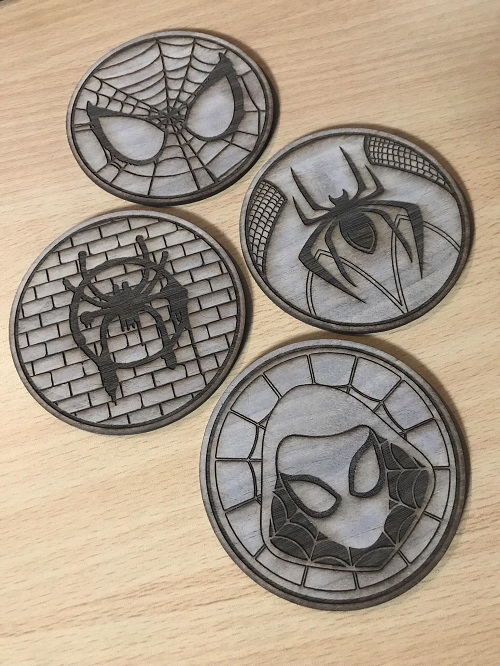 Purchase or DIY coasters with the Spider-Man logo. These add a small but noticeable touch to the overall theme. For a DIY approach, you can use cork or ceramic tiles, paint them, and seal them with a waterproof finish. These coasters are a functional addition that also serves as a keepsake for guests.
10. Spider-Man Light Switch Cover
Swap out your standard light switch cover for a Spider-Man-themed one. It's a small detail that makes a big difference. This light switch cover is easy to install and only requires a screwdriver.
Read the Best DIY Light Switch Covers here