Check out Pool Noodle Storage Ideas and say goodbye to poolside clutter. These storage solutions will keep pool noodles tidy and accessible!
Are you frustrated with your pool noodles sprawling in your backyard or garage? To help you reclaim your outdoor space, we've curated a list of ingenious Pool Noodle Storage Ideas that maximize space while keeping things orderly.
Here are Some Creative Uses of Pool Noodles
---
Pool Noodle Storage Ideas
1. Wall-mounted PVC Pipe Pool Noodle Holder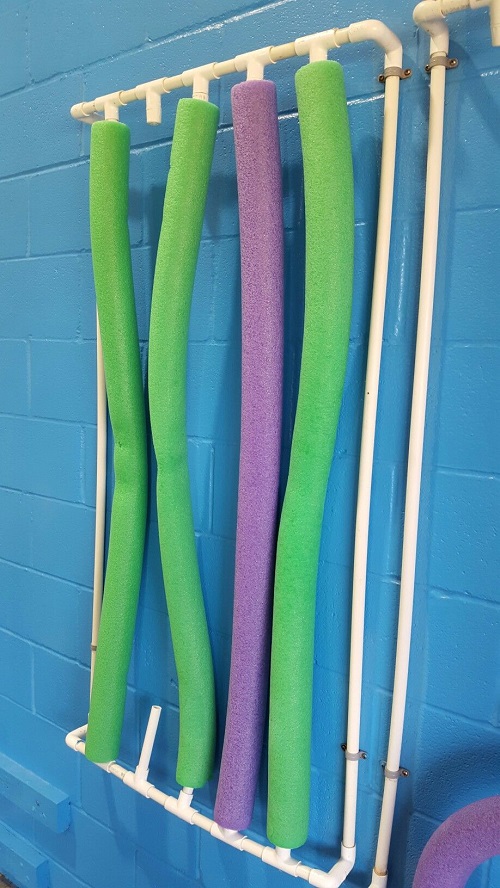 Install PVC pipes on your garage or poolside wall to hold pool noodles. The open-ended tubes make it easy to slide noodles in and out. This storage idea is simple to install and saves valuable floor space.
2. Rolling Laundry Basket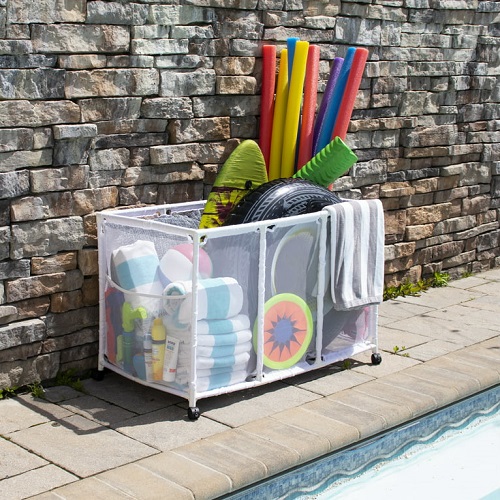 Grab a rolling laundry mesh basket to corral your pool noodle collection. The mesh offers good air circulation, preventing mold. Whereas the rolling feature allows easy transport of the noodles to and from the swimming pool.
3. Outdoor Storage Bench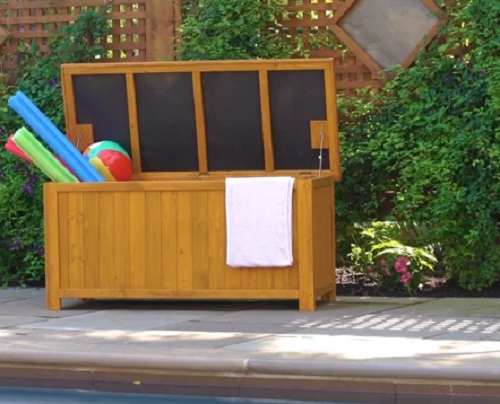 A wooden outdoor bench with a hidden compartment is another great pool noodles storage solution. This type of bench comes with hidden compartments that have enough space to store pool noodles and other accessories. Additionally, this furniture doubles as seating.
4. Laundry Basket Pool Noodle Organizer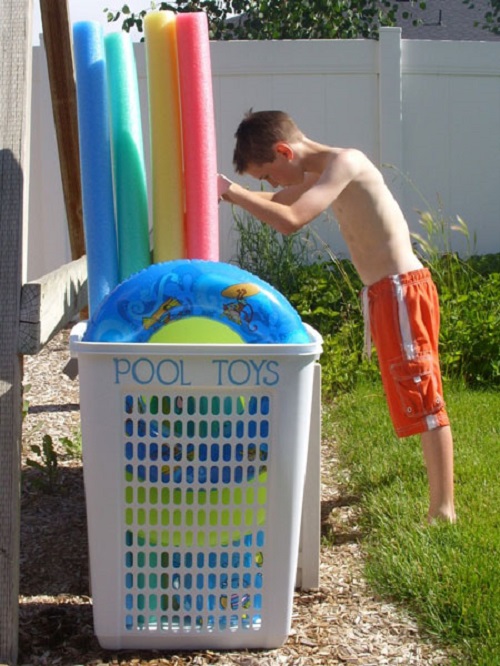 Looking for a simple and budget-friendly pool noodle storage solution? Look no further and make one with a plastic laundry basket. Personalize it with vinyl letters or even spray paint for a unique touch. Hop to this detailed article for more info.
5. Try Mesh Netting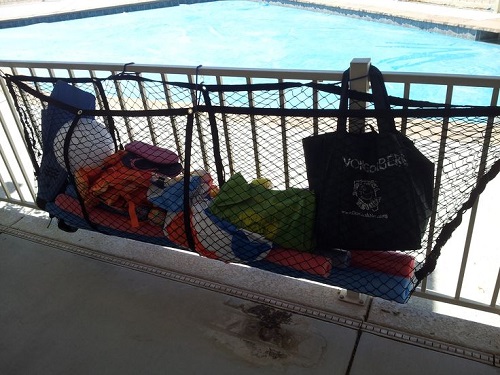 Simply attach the mash netting to a wall, railing, or fence, and you have an easy-access, breathable storage option for pool noodles. Plus, mesh netting reduces the chance of mold growth.
6. DIY Pool Noodle Storage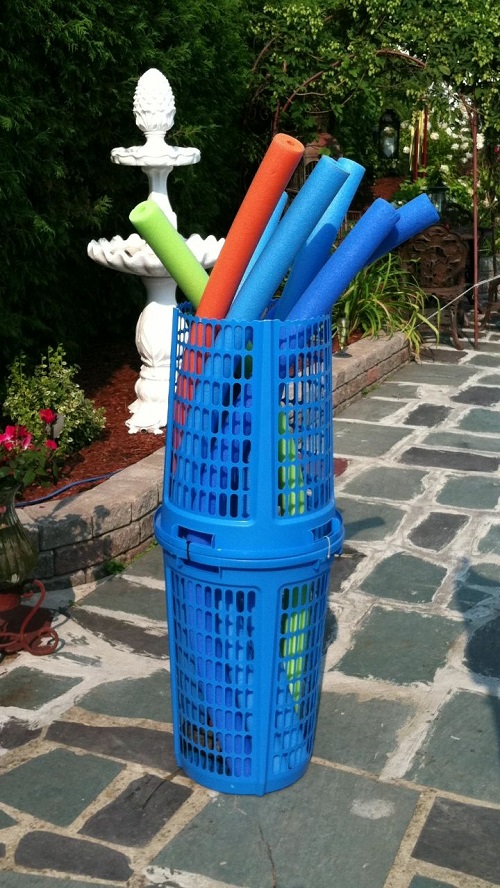 Gather two cheap plastic laundry baskets, zip ties, and a drilling machine to recreate this amazing pool noodle organizer. This storage solution keeps the pool noodles upright and makes them easy to grab when needed.
7. Tomato Cage Pool Noodle Holder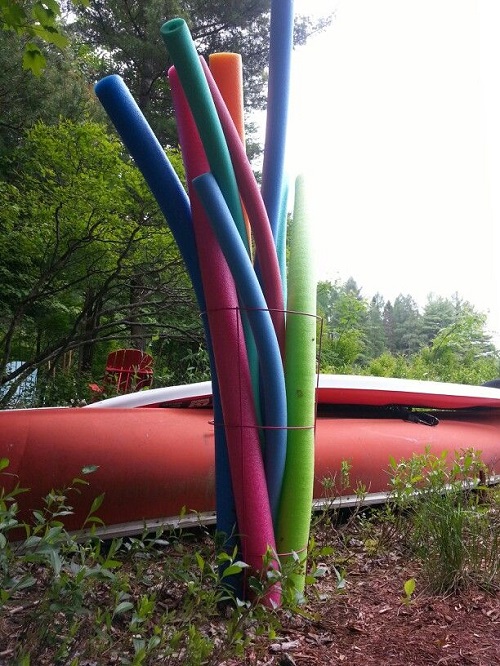 A tomato cage is a unique and innovative option for storing pool noodles. Insert the noodles from the top of the tomato cage, and that's it. It's a brilliant, budget-friendly option among these pool noodle storage ideas.
8. DIY Pallet Pool Noodles Storage Station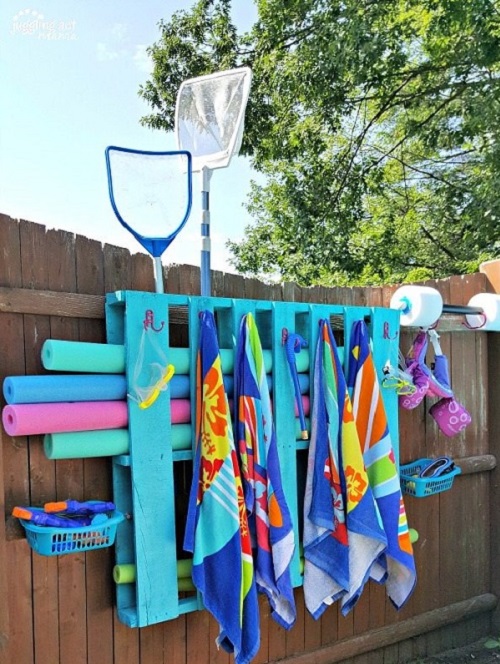 You only need a pallet, hooks, paint, bolts, screws, and DIYing skills to build this pool noodles storage station. You can customize this organizer with the desired paint to match your outdoor decor.
9. Duffle Bag Pool Noodle Holder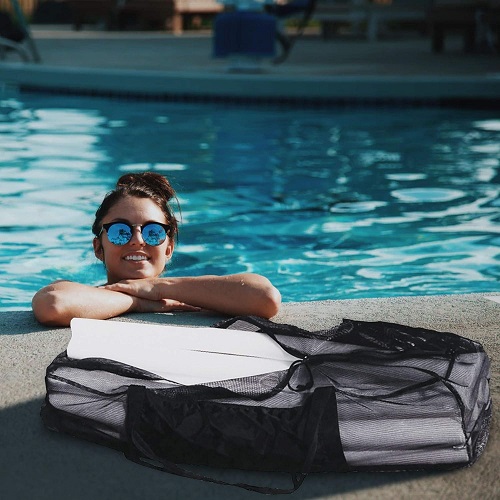 Use a large duffle bag to carry and store pool noodles. Choose a mesh bag for better air circulation and easier drying. This portable solution is also ideal for storing other pool toys and can easily be tucked away when not in use.
10. Wooden Pool Noodle Holder
Constructed from high-quality, weather-resistant wood, this storage solution is a visually appealing way to keep pool noodles organized. This vertical design lets you store multiple noodles in a compact area.
Read the Best Life Jacket Storage Ideas