Elevate your home's ambiance with these Arrowhead Display Ideas. Turn tables and walls into captivating displays that spark conversation.
Arrowheads are not just historical artifacts; they can also be compelling conversation starters when displayed creatively. Browse through these innovative Arrowhead Display Ideas to find ways to make your collection the focal point of any room.
Read the Amazing Rock Display Ideas here
---
Arrowhead Display Ideas
1. Arrowhead Shadow Box Display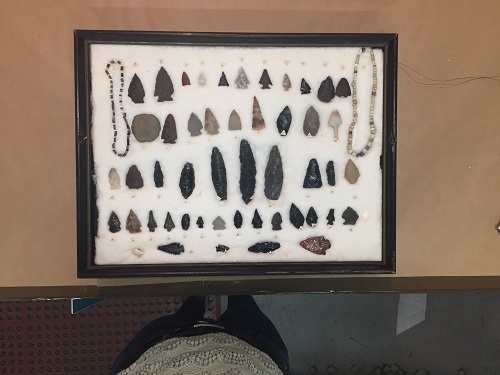 A shadow box provides a 3D canvas to display your cherished arrowhead collection. You can opt for shadow boxes with a felt or velvet lining. This can become a stunning focal point in your living room or study, giving your space a historical and personal touch. You could also include labels or placards describing each arrowhead's origin and significance.
2. Arrowhead Bookshelf Display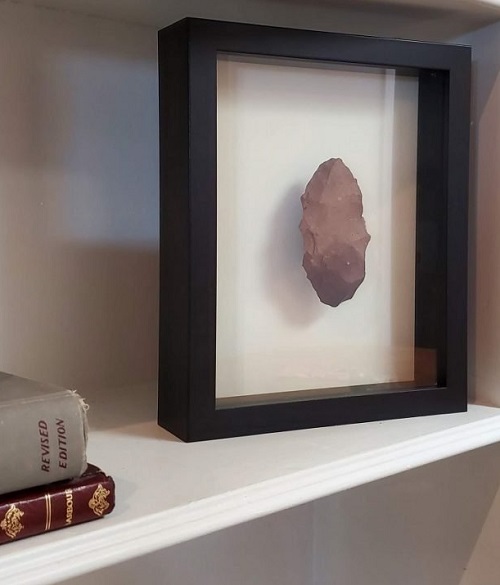 Dedicate a shelf on your bookcase exclusively for arrowheads. Place a framed arrowhead among the books to create a captivating look. Among the arrowhead display ideas, this brings diversity and intrigue to the existing book collection.
3. Glass Coffee Table Arrowhead Display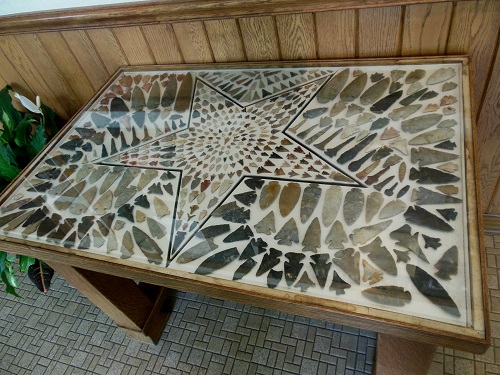 Convert your coffee table into an arrowhead display by replacing the center panel with a glass insert. Arrange your arrowheads below it, creating an interactive and functional display that sparks conversation.
4. Tabletop Glass Dome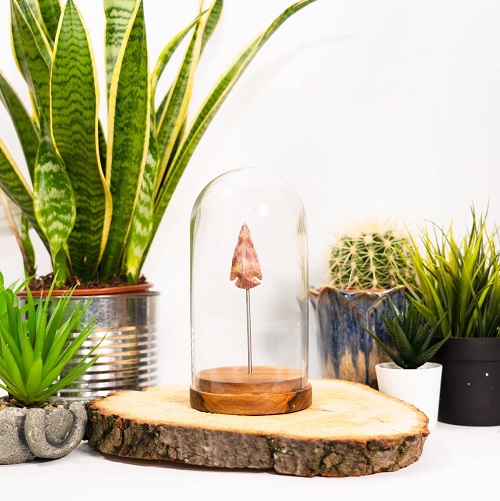 Encase individual or small groups of arrowheads inside glass domes. Display them on your coffee table or office desk for a quirky touch. It's a notable mention in the list of arrowhead display ideas.
5. Arrowhead Collage in Wooden Box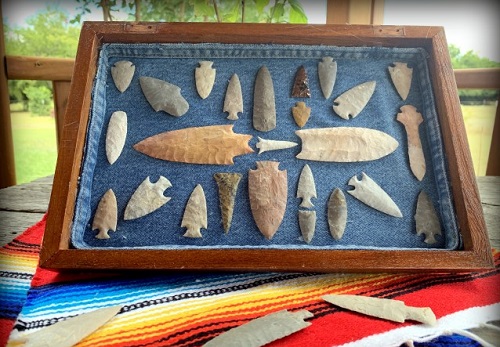 Grab a piece of denim, an old shadow box, and hot glue to recreate this display-worthy arrowhead collage box. The contrast between the rugged wooden frame and delicate arrowheads creates a visually arresting piece. Hop to this detailed tutorial for more info.
6. Staircase Gallery
Utilize the often-underused wall space along your staircase to exhibit your arrowheads. This arrangement lets you display a larger collection without taking up floor space. Light it up with spotlights or frame-mounted LEDs for maximum impact.
7. Woven Baskets on Wall Hooks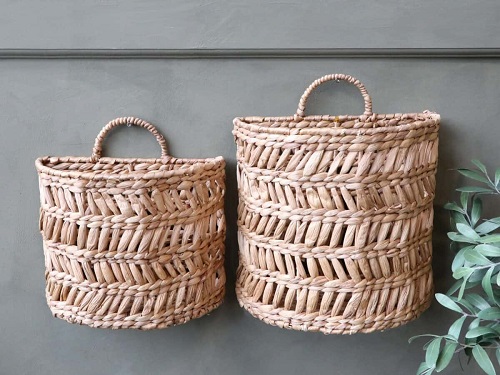 Use woven baskets to display your arrowheads for a more laid-back or bohemian aesthetic. The baskets can hang from sturdy wall hooks, adding texture and layers to your walls. The baskets can be easily removed, making it convenient to change or add to your display.
8. Arrowhead Native American Headdress Framed Art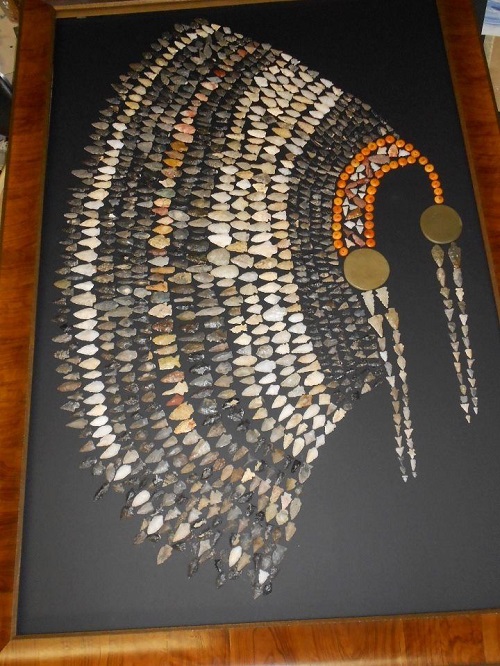 Pay homage to Native American culture by arranging your arrowheads in a wooden frame as a headdress. This would make an important statement piece and an educational tool to discuss the cultural significance of arrowheads and Native American history.
9. Arrowheads in Transparent Boxes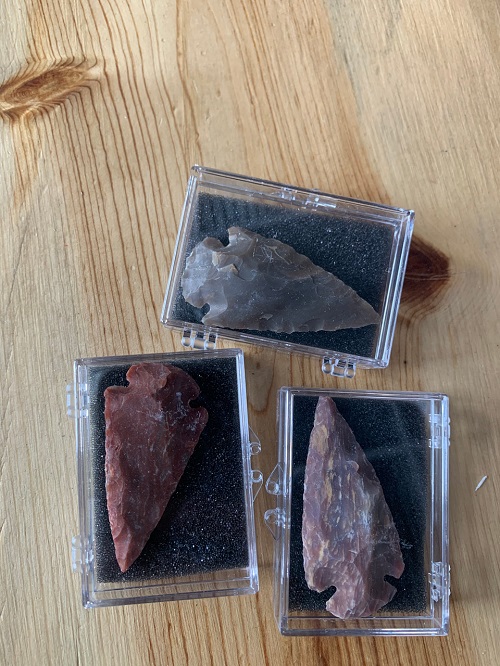 Transparent acrylic boxes give a sleek, modern look to your arrowhead display. These boxes can be stacked or arranged on a tabletop or shelf. The see-through nature of the boxes allows viewers to appreciate the arrowheads from all angles, offering a museum-like experience.
10. Wooden Log Slice Display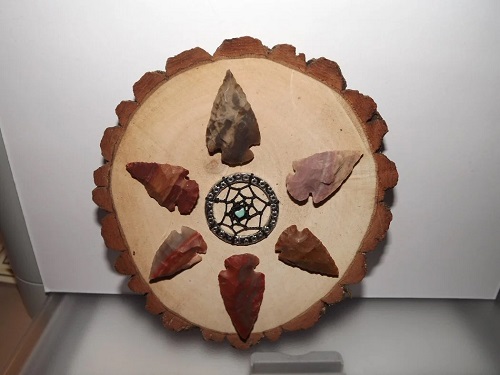 If you're drawn to the rustic or natural aesthetic, a wooden log slice as a base for arrowheads is an exceptional way to showcase your collection. Secure the arrowheads on the slice using small nails or strong adhesive. This type of display harmonizes well in settings that feature natural elements like stone fireplaces or wooden beams.
Check Out the Small Wooden Spool Ideas here