Maximize the aesthetic appeal of your home with these Pennant Display Ideas. Learn how to integrate pennants into your existing decor below!
Are your pennants collecting dust in a drawer? It's time to bring them out and let them shine! Check out these amazing Pennant Display Ideas for inventive and stylish ways to display them.
Read the Best Arrowhead Display Ideas here
---
Pennant Display Ideas
1. Pennants Wall Hanging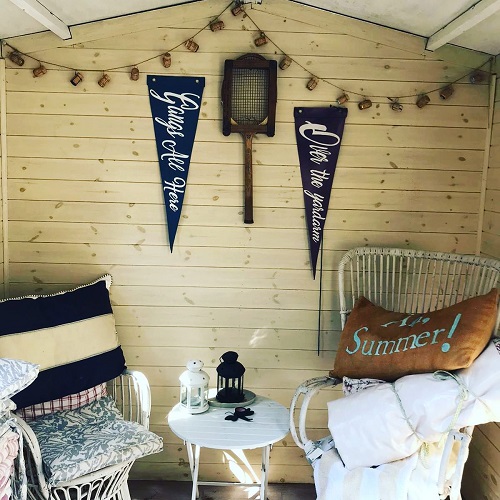 Don't know what to do with pennants while they are not flying? Hang them on the wall to enhance the visual interest. Among the various pennant display ideas, this setup is super easy and quick to implement. You can arrange them in a symmetrical pattern or go for a more spontaneous design.
2. Pennant Banner Across the Ceiling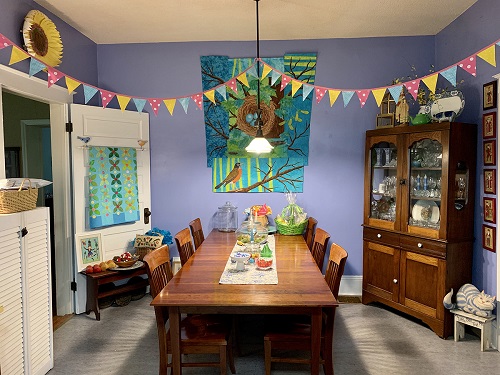 Sew or clip multiple small pennants onto a string to create a captivating garland. Hang it strategically to elevate the wow factor of themed parties or kids' bedrooms. It's quick, requires minimal supplies, and can be created in under an hour. This is a great way to repurpose old or seasonal pennants.
3. Shadow Box Display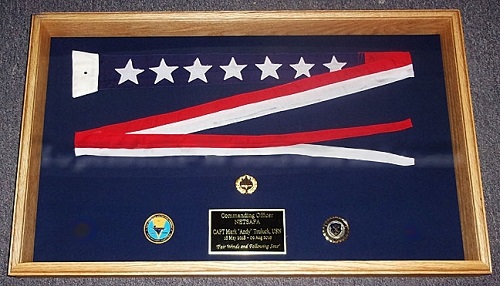 Place your pennant inside a shadow box with other memorabilia, such as tickets or medals. This setup is great for a thematic display, especially for commemorating specific events or milestones. A shadow box offers a three-dimensional aspect that can make the memorabilia pop, adding more depth to your display.
4. Fireplace Mantel Display
Drape your pennant over the fireplace mantel to create a captivating display. This works particularly well during sports seasons or holidays. The best part is that no additional materials are needed for this awesome project.
5. Halloween Pennant Bunting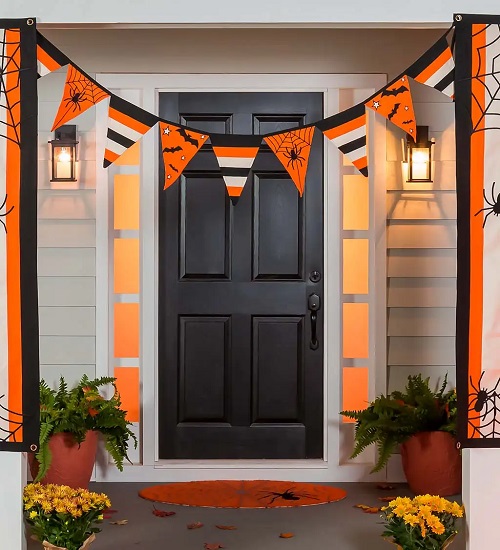 Decorate your porch entrance with a pennant bunting featuring spiders, bats, and webs. This creates an inviting and festive atmosphere that immediately sets the tone for your Halloween celebrations.
6. Window Treatment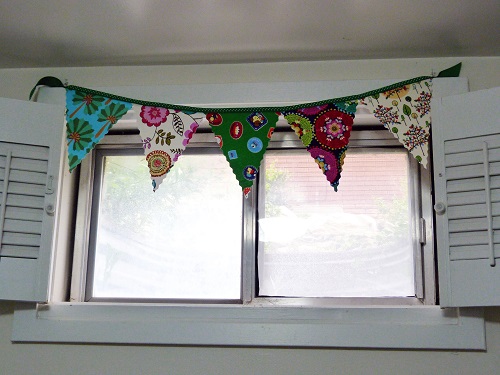 Drape a string of pennants across the window to add a splash of color to the room. This window treatment can tie together the room's overall aesthetic and not overshadow other decor elements. It's an easy way to incorporate themes or color schemes into any living space.
7. Garden Flag Pole
Take your pennant outdoors and attach it to a garden flag pole. This adds charm to the garden area. The best part is that it's easily changeable with the seasons. You can opt for weather-resistant materials to prolong the lifespan of the pennant.
8. Outdoor Porch Display
Elevate the wow factor of your outdoor space by hanging pennants from the porch ceiling. Different colors and styles can be coordinated with seasonal flora to create a cohesive outdoor experience.
9. Pennant Headboard Display
Attach a few pennants to a bed's headboard with a rope and clothespins to enhance the bedroom's visual appeal. This can personalize a child's room or add a nostalgic touch to an adult's bedroom. It serves as a functional yet decorative element, blending utility and aesthetics.
10. Laundry Room Decor
Create a burlap pennant bunting to bring charm and character to your laundry room. Among the pennant display ideas, this decor option complements modern and traditional decor styles.
Check Out the Amazing Bear Rug Display Ideas here