Explore this list of creative DIY Faux Leather Earring Ideas to make trendy accessories that are simple to make and fabulous to wear!
Want to make ornaments at home inexpensively but don't know how? Take inspiration from this curated list of Faux Leather Earring Ideas!
Here are the DIY Melted Crayon Ornaments
---
Faux Leather Earring Ideas
1. Faux Leather Earrings with Silhouette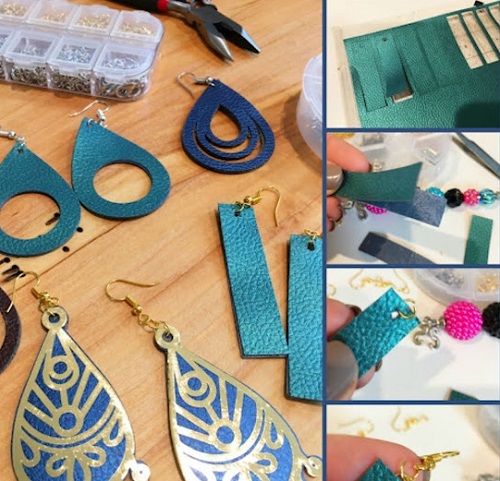 Follow this easy-to-understand tutorial to craft elegant earrings out of faux leather. These homemade ornaments are great for parties and casual wear.
2. DIY Faux Leather Earrings with Free Cut File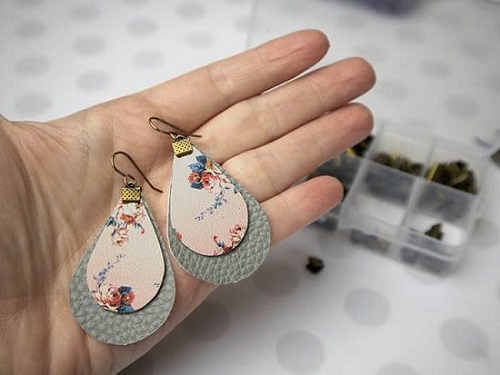 You only need faux leather ribbon, Cricut, contact paper, and ribbon crimps to make fantastic earrings that go well with every outfit. Hop to this step-by-step tutorial for the details.
3. Cute Faux  Leather Earrings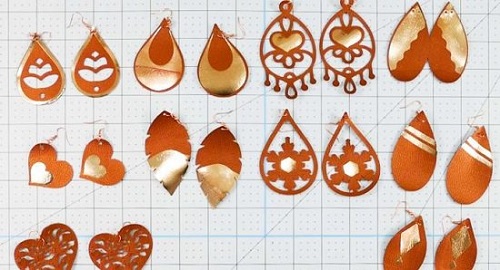 This article from Jennifer shows an easy way to make super-cute faux leather earrings using a Cricut. It's an excellent homemade ornament in this list of faux leather earring ideas.
4. Simple Faux Leather Earrings DIY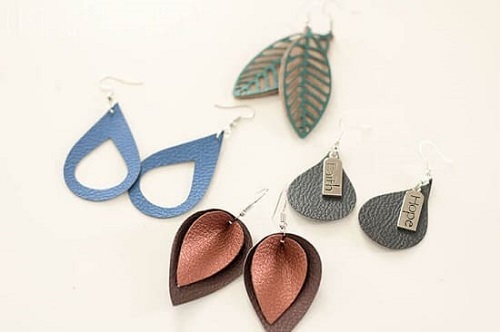 Show off your DIYing skills by crafting stylish earrings from faux leather and a few other supplies. It's an affordable and beginner-friendly project that lets you create personalized ornaments for any occasion.
5. Glittered Faux Leather Earrings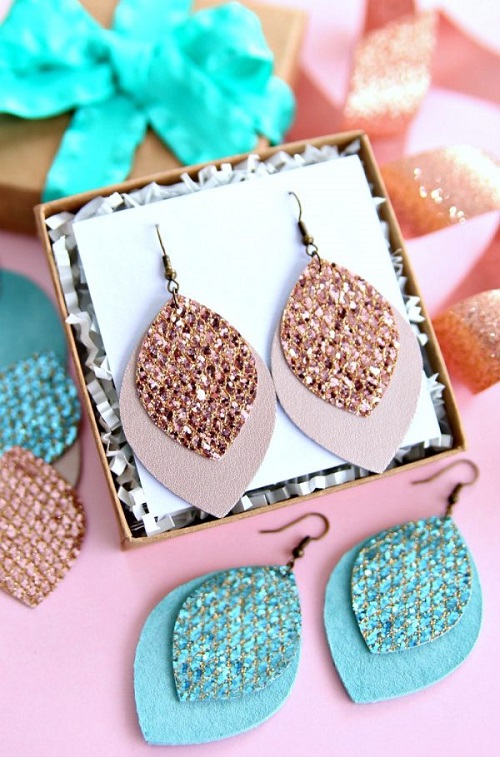 Learn how to make glitter leather earrings in less than 15 minutes with this easy tutorial. These handmade ornaments are great gifts and a chic addition to the jewelry collection.
6. DIY Hobby Lobby Faux Leather Ribbon Earrings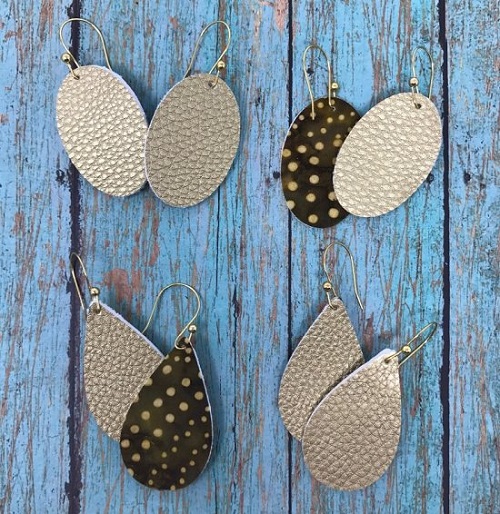 Transform faux leather ribbon from the hobby lobby into a stylish fashion statement using this detailed tutorial. You can experiment with the patterns and sizes to craft a unique piece of jewelry.
7. DIY Flip Flops Faux Leather Earrings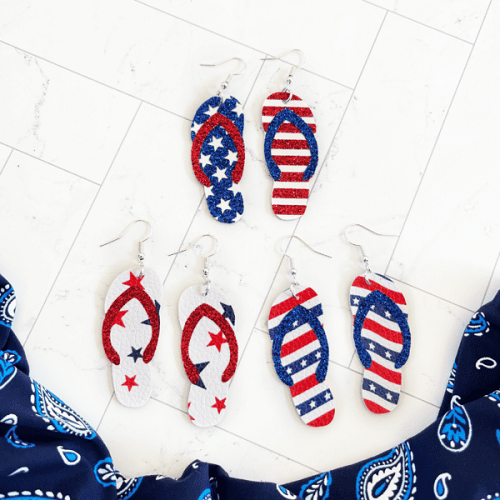 Featuring stars and stripes, these flip-flop-shaped earrings are perfect for festive occasions or adding a playful element to any outfit. Go through this article for the list of supplies and instructions.
8. DIY Faux Leather Heart Earrings
Add sparkle and shine to your Valentine's Day outfit with these easy-to-make faux leather earrings. You only need faux suede, glitter, earrings hooks, and faux leather to complete this project.
9. Leaf-Shaped Faux Leather Earrings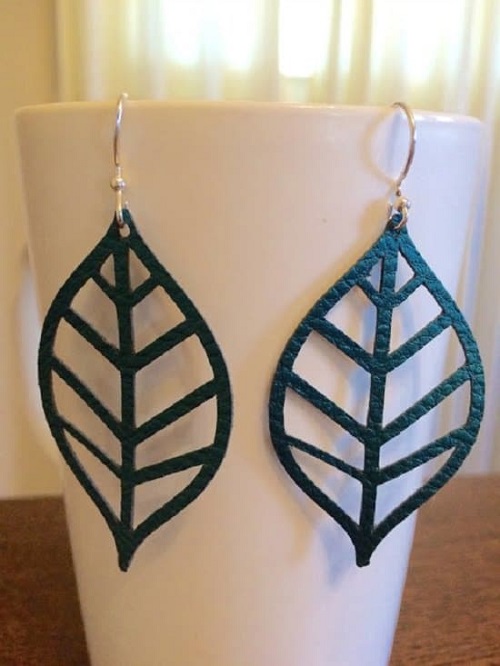 Find out the easy steps to craft leaf-shaped earrings in this article. These bespoke accessories make for thoughtful gifts or a fun crafting session.
10. DIY Faux Leather Christmas Earrings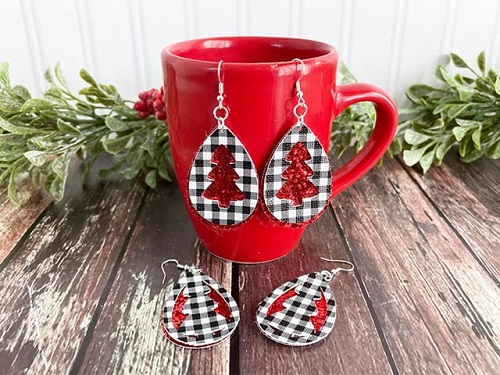 Give your outfit a touch of holiday cheer with a pair of handmade earrings featuring buffalo plaid and Christmas trees. This homemade jewelry adds a personalized touch to your holiday wardrobe.
Read the Primitive Christmas Decorating Ideas here