From bold patterns to intricate designs, explore these Guitar Painting Ideas to make your instrument truly one-of-a-kind.
Are you looking to give your musical instrument a fresh new look with artistic flair? Look no further and check out this list of amazing Guitar Painting Ideas. So, without any further ado, read this article and transform your guitar into a personalized work of art.
Read the Cheap DIY Spray Paint Ideas here
---
Guitar Painting Ideas
1. Guitar With 3D Art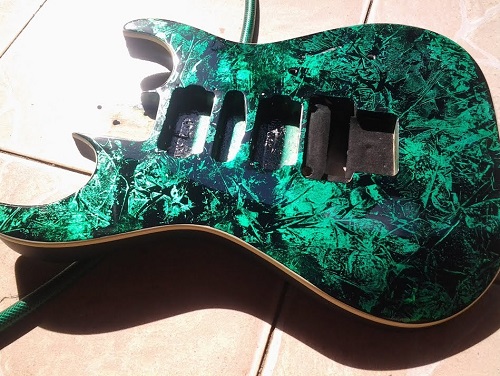 Make your guitar a true showstopper with three-dimensional designs that pop and mesmerize. It will certainly turn heads and gets praise from everyone. Watch this video tutorial for the whole process.
2. Swirl and Water Droplet Painting a Guitar Body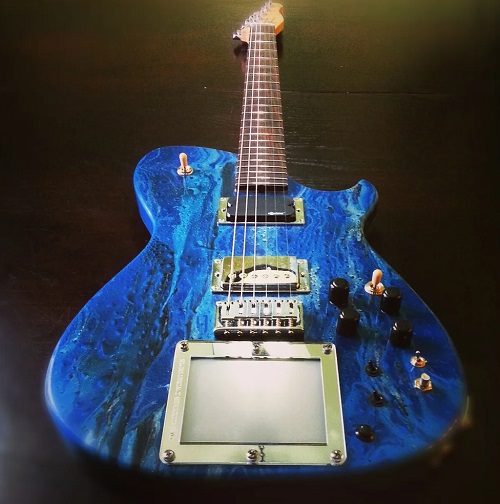 Transform your guitar into a mesmerizing piece of art with this easy tutorial. This unique approach creates swirling patterns and realistic water droplet effects on the guitar body. It's the best way to make your guitar truly one-of-a-kind.
3. Acoustic Guitar Makeover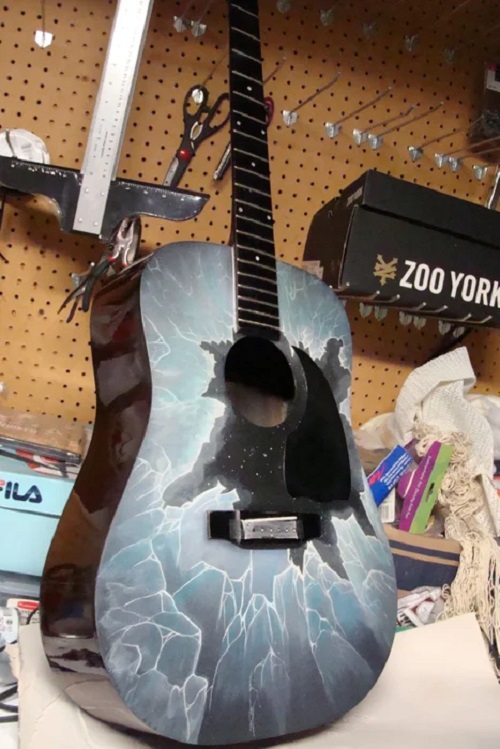 Give your acoustic guitar a stunning makeover with this enchanting design inspired by the ice and starry sky. This eye-catching design is inspired by art created by Blizzard Entertainment.
4. Black Gloss Painted Guitar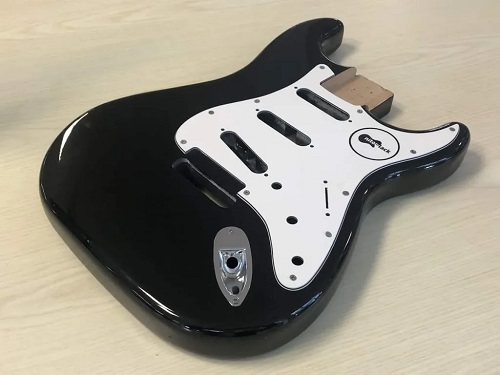 Take your instrument's appearance to a whole new level with black gloss paint. You only need a few cans of aerosol spray paint and DIYing skills for this amazing project. It's one of the best guitar painting ideas on this list.
5. Gold and Black Spray Painted Guitar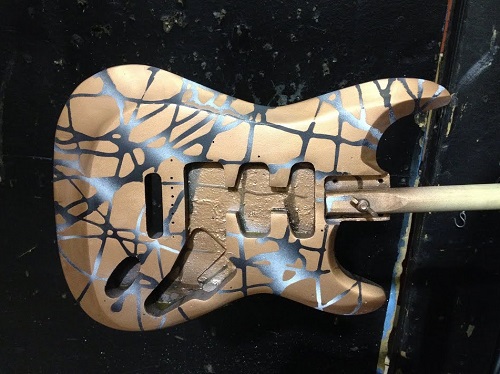 Elevate your guitar's aesthetic with gold and black spray paint. It's the best way to make a striking visual statement while rocking out on stage. Take inspiration from this video tutorial.
6. DIY Custom Guitar Paint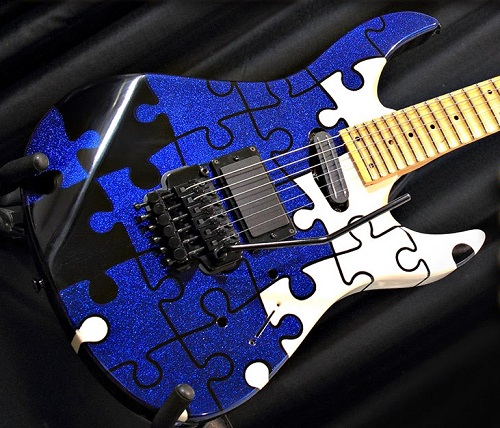 Put your creative hat on and personalize your guitar with this custom paint job featuring puzzle pieces in white, black, and blue hues. Watch this video tutorial to learn more about this amazing idea.
7. USA American Flag-Themed Guitar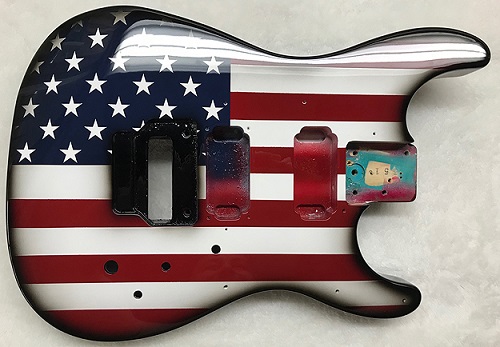 Show off your patriotic side by adorning your guitar with a captivating USA American Flag-themed paint scheme. With its bold stars and stripes, this design is filled with patriotic charm.
8. Skull Themed Electric Guitar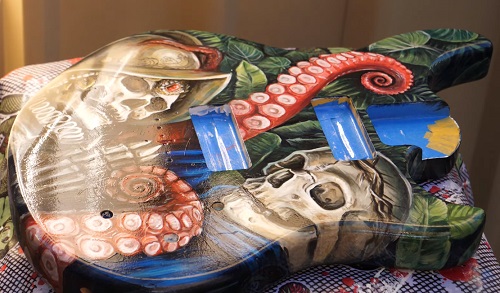 In this tutorial, the DIYer turned her old wooden guitar into a visually appealing instrument with realistic skull-themed artwork. Multiple coats of different colored paint are used to complete this project.
9. Spray Paint Galaxy Art on Guitar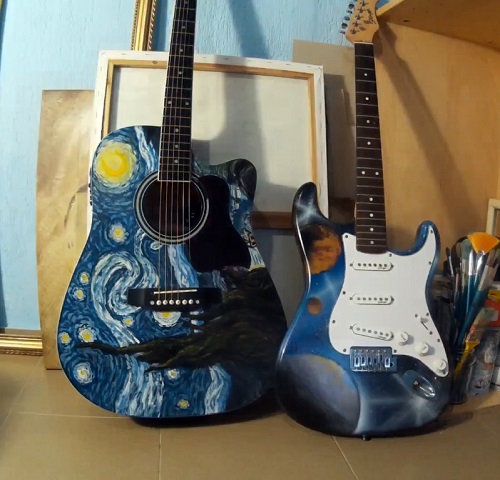 Make your instrument a mesmerizing celestial masterpiece with swirling nebulae, shimmering stars, and vibrant cosmic hues. It also doubles up as a chic focal point for living spaces. Learn more here.
10. Custom Doodle Art on Guitar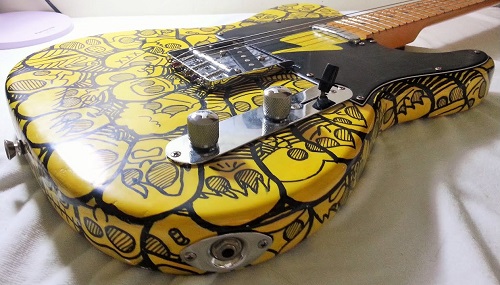 Show off your painting skills by personalizing your guitar with custom doodle art. You can also display it on the wall to start conversations. Watch this Youtube video for the details.